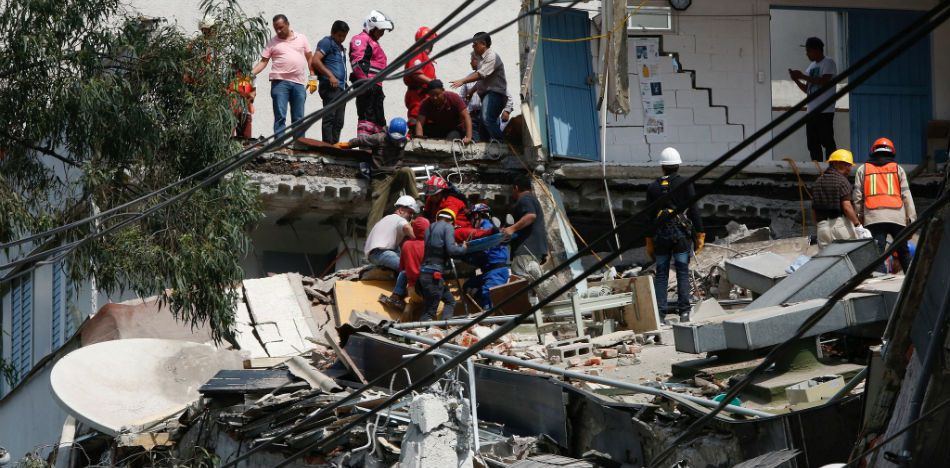 EspañolThose effected by the 7.2 earthquake that hit several states in central Mexico on September 19 are going to benefit from flexible housing loans exempt from certain taxes, the Ministry of Finance and Public Credit announced. Officials there said they are hoping that the measure will kick-start some economic activity in the area.
Preferential loans will come from federal, state or municipal funds intended to rebuild housing, depending on the extent of the damage they have received. This benefit will apply to private citizens of Mexico City; Cuernavaca and Jiutepec in Morelos; Cuautlancingo, Puebla, Cholula, San Martín Texmelucan and San Miguel Xoxtla in Puebla; Tlaxcala and Papalotla in Xicohténcatl as well as Xicohtzinco and Apizaco, according to the federal agency.
These credits will be granted by the Federal Mortgage Society (SHF) and the Housing Finance and Financing Fund (Fovi).
"To the extent that the census of damages is available, their respective opinions and the cooperation agreements between the federal government and local governments are signed," a statement from the Finance Ministry said. "Mortgage loans will be given for the acquisition, reconstruction and partial structural damage of housing."
Secretary of the Treasury Jose Antonio Meade said that there is still no estimate for how much will be spent on supporting earthquake victims. However he has said that the resources will come from the Fund for Natural Disasters (Fonden).
#Comunicado Federación anuncia medidas que facilitarán a familias damnificadas iniciar restauración de su patrimonio https://t.co/5J7OZCSbg8 pic.twitter.com/yp5s2rS79q

— Hacienda ?? (@Hacienda_Mexico) October 2, 2017
The federation announces measures to facilitate families effected by the earthquake and will initiate the restoration of their assets. 
"We are taking things on a case-by-case basis," Meade said. "In fact, the Fonden process itself implies that, in many cases, the disbursement happens first, then the authorization, and then we begin to see the extent of the cost. The private sector estimates that the process could take another two weeks."
Additionally, those who lost their homes altogether will be exempt from paying income taxes (ISR), or property taxes for properties in effected areas for sums under 700,000 investment units.
"In cases where a sale goes for more than the amount stipulated, the payment of ISR will be only for the amount that represents the difference between the two figures," officials with the Ministry of Finance said.
Sources: El Financiero, El Economista.