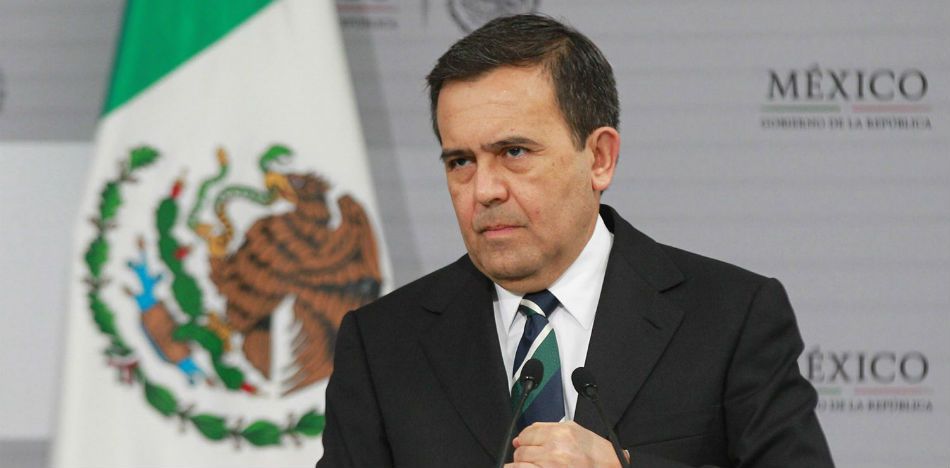 EspañolAn official in Mexico said he is concerned that the United States is trying to "violate" and "reinvent" trade through renegotiations of the North American Free Trade Agreement.
Mexico Secretary of Economy Ildefonso Guajardo said the US is trying to make big changes to NAFTA, but that Mexico won't accept any alterations to the deal that puts the country behind what it has already been achieving.
Guajardo made the statement during this year's Annual Meeting of Industrialists, during which he also said that there is no part of the current NAFTA agreement that the US does not want to reinvent, even if many of those aspects are "working perfectly" for all three countries involved.
Guajardo asked industry leaders to trust Mexico's negotiation team. He also said there he has no doubt that negotiatiors representing the United States intend to shift the balance in a way that "will only be possible through expansion and not through containment or reduction" of what NAFTA is currently doing.
Right now, Mexico is focused on defending certain parts of the NAFTA agreement with support from various areas of the private sector and US congressmen. Though there are risks, Guajardo reportedly motivated the businessmen present at the meeting to work on industrial policy ,as well as the vision of diversifying the markets.
Source: El Economista.