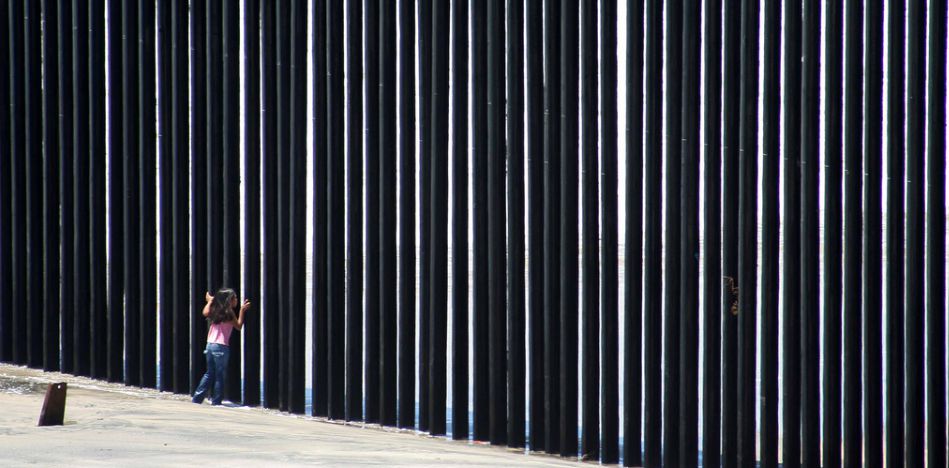 EspañolContractors have begun constructing eight prototypes for Donald Trump's border wall with Mexico, the White House announced this week. The various versions of the wall are being built in San Diego, California.
The process begins three months behind schedule, as objections from several companies that did not win contracts reportedly slowed down the start of construction. The US Customs and Border Patrol said that prototypes for the wall will be ready in 30 days.
Officials will then have to choose from one of the prototypes, or reject all of them, according to a press release detailing the steps of the process. The Border Patrol said testing prototypes "will inform future design standards which will likely continue to evolve to meet the US Border Patrol's requirements."
Tests of the wall will evaluate the materials used and the effectiveness of the design. Some of the prototypes will be as tall as 30 feet high, stretch as long as 30 feet and cost as much as US $450,000.
President Trump has said he wants the border wall to be transparent, so as to help prevent objects being thrown over it from falling on people passing by. However, half of the prototypes will reportedly be made from solid concrete.
The US government is currently facing several lawsuits from California that are aimed at blocking the progress of the prototypes and plans to replace existing barriers along its stretch of the Mexican border.
The federal government has not commented on the lawsuits.
Sources: El Financiero, CNN