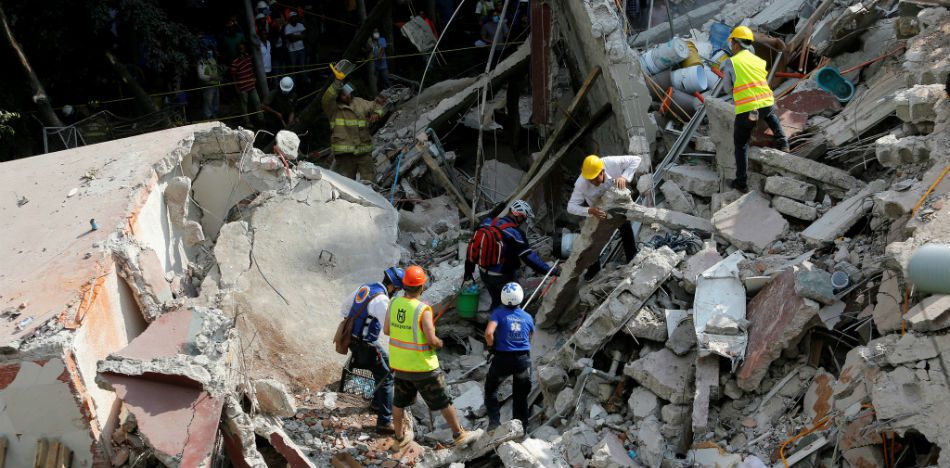 EspañolThe Russian Emergency Situations Secretariat has delivered 35 tons of humanitarian aid to Mexico after the earthquake that struck the middle of the country on September 19.
The aid arrived via an II-76 aircraft owned by the Russian secretariat, which followed the Moscow-Acapulco route, according to the Itar Tass news agency.
The aid sent by Vladimir Putin's government included tents, food and basic goods, among other things.
Vladimir Puchkov, the Russian Secretary of Emergency and Special Circumstances, offered his condolences to Mexico for the hundreds of people who died during the earthquake, many under the rubble of fallen buildings. Puchkov said his country is ready to continue to offer its assistance in rebuilding the country following the natural disaster.
President Putin reportedly sent his condolences to Mexico President Enrique Peña Nieto by means of a telegram.
? #Actualización ⚡TOTAL 333 fallecidos por #Sismo 19/09/17#CDMX: 194#Morelos: 74#Puebla: 45#Edoméx: 13#Guerrero: 6#Oaxaca: 1

— Luis Felipe Puente (@LUISFELIPE_P) September 26, 2017
#Update 333 total killed by earthquake 19/09/17#CDMX: 194#Morelos: 74#Puebla: 45#Edoméx: 13#Guerrero: 6#Oaxaca: 1
Russia joins more than a dozen countries that have sent humanitarian aid and rescue teams to Mexico, including Spain, Iran, Israel, Japan, Venezuela, Chile, the United States, Costa Rica, Colombia, Panama, Honduras and Switzerland.
So far, the natural disaster has left 333 dead, 194 of which were in Mexico City. Another 74 were in Puebla, 13 in the state of Mexico, six in Guerrero and one in Oaxaca, as confirmed on Tuesday night by the National Coordinator of Civil Protection, Luis Felipe Puente.
Rescue workers continue to sift through the destruction in search of people who were trapped under fallen buildings.
Sources: Noticieros Televisa, Excélsior.