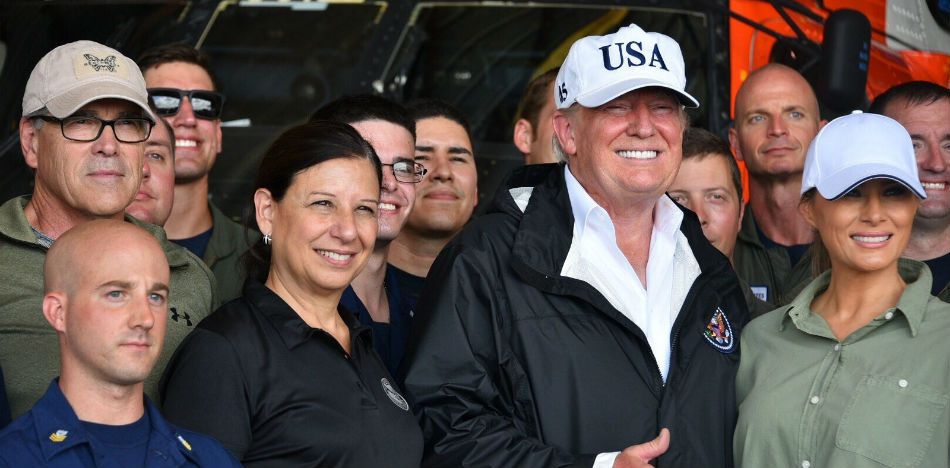 EspañolUnited States President Donald Trump has announced that he will visit Puerto Rico next Tuesday, October 3 with the aim of personally evaluating the damage done to the island by Hurricane Maria.
Trump himself confirmed the trip on Tuesday, saying that he will visit Puerto Rico, but without interfering with the work being carried out by emergency rescuers and first respondents.
"Puerto Rico continues to have severe problems with floods and landslides," Trump said.
He also praised the work being carried out by Governor Ricardo Roselló Nevares and the Federal Emergency Management Agency (FEMA). "We thought that, after Texas, they could take a break, but what they have done is incredible," Donald Trump said.
"We have sent large quantities of food, water and supplies to Puerto Rico, and we continue to do so."
Thank you to Carmen Yulin Cruz, the Mayor of San Juan, for your kind words on FEMA etc.We are working hard. Much food and water there/on way

— Donald J. Trump (@realDonaldTrump) September 26, 2017
Prior to announcing his trip to the island, President Trump tweeted about the damage done in Puerto Rico, saying that the effects of the natural disaster were far worse than what was seen in the recent hurricanes that hit south Texas and Florida earlier this month. Trump said those locations are recovering "very well."
Hurricane Maria was reportedly a category four storm when it hit Puerto Rico last week. It caused immeasurable physical damage to the island, knocking down power lines and leaving the entirety of Puerto Rico without electricity for several days. Hospitals are reportedly at full capacity and struggling to stay open, while other lives continue to be taken from flooding.