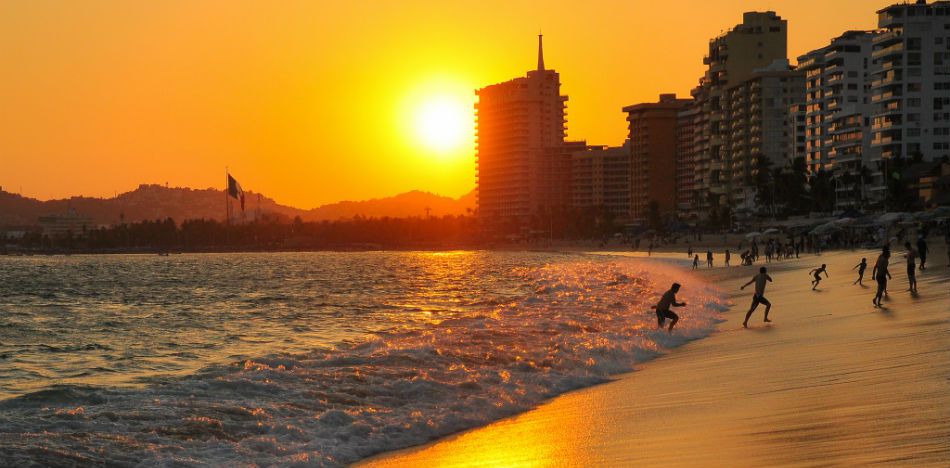 EspañolMexico's tourism industry has come together with state officials in Guerrero to offer a discount of 30- to 50-percent off on accommodations and food to people visiting the cities of Acapulco and Ixtapa Zihuatanejo over the next three months.
The announcement is intended to motivate tourism from Mexico City, Puebla, Morelos and state of Mexico, where a devastating 7.1-earthquake killed hundreds last Tuesday, September 19.
"The discount program offered to attract visitors will be absorbed 100 percent by hotel companies and tourism service providers," President of the Association of Hotels and Companies in Acapulco Jorge Laurel González said. "We are offering packages that will include transport, food and lodging at low costs, with the intention of supporting the arrival of visitors during this difficult time."
Reunión del sector turístico de #Acapulco demostrando que la unión hace la fuerza frente a la contingencia que vive #México #FuerzaMexico ?? pic.twitter.com/orvG0gxd4d

— Secretaría de Turismo Acapulco (@Sectur_Acapulco) September 21, 2017
Secretary of Tourism of Guerrero, Ernesto Rodríguez Escalona, held a press conference in which he also announced a collection center where the Acapulco tourist sector can make donations for those effected by the earthquake. It has so far claimed as many as 320 lives, as rescuers continue to look for survivors in the rubble of fallen buildings.
Additionally, Governor of Guerrero, Hector Astudillo Flores, will ask Secretary of the Treasury and Public Credit, Jose Antonio Meade, to reduce the cost of tolls posted along the Sol Highway so as to make the area more accessible to travelers.
35 Congresos y Convenciones para @Acapulco Septiembre – Diciembre 2017. ( https://t.co/dy2sdnYizj ) pic.twitter.com/QAr82y1YYn

— Fidetur Acapulco (@FideturAcapulco) September 21, 2017
Despite the destruction left by the earthquake, including in Guerrero, the Acapulco area has announced 29 conferences between October and December, which will bring more than 30,000 participants to the region to boost the tourism industry.
Source: El Financiero.