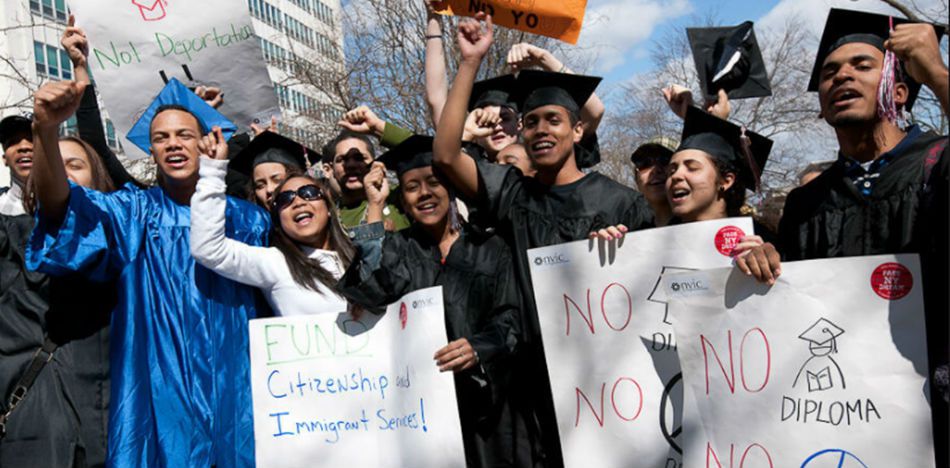 EspañolThe Mexican Ministry of Education is encouraging young people who might be affected by the cancelation of the Deferred Action for Children and Adolescents (DACA) to apply for work as English teachers in Mexico.
United States President Donald Trump and his administration announced the end of the DACA program earlier this week, which had been put in place by former President Barack Obama to provide temporary protection to children brought to the US by their immigrant parents.
Mexico recently modified its curriculum for teaching English in primary and secondary schools, but have suffered from a shortage of teachers that are adequately trained to teach English.
Because many of these young people called "dreamers" could be repatriated by United States authorities, the Mexican Secretariat of Education has called on them to apply for jobs as English teachers in teacher training schools.
The federal agency has programs to help people obtain credit for studying abroad and to obtain certification for teaching languages, among other skills needed to enter the Mexican educational system.
The country has also established educational programs for immigrants returning to the country who have less-than-fluent Spanish after spending so much time in the United States.
Source: The Spokesman-Review