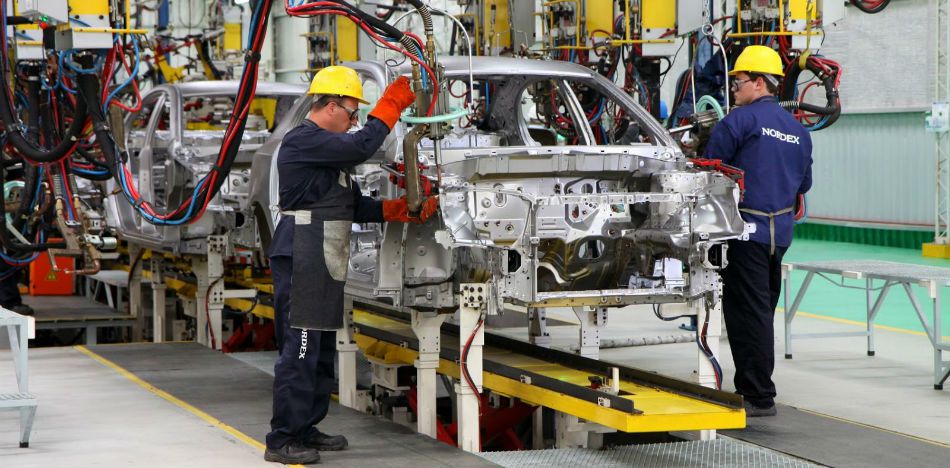 Canada's auto parts industry recently left the country's largest private trade union, which called for workers' wages to be equalized in the three North American Free Trade Agreement (NAFTA) countries because low costs in Mexico allegedly create unfair competition.
Flavio Volpe, president of the Canadian Association of Auto Parts Manufactures (APMA), said:
"North America is competitive against Europe, Japan, and Korea, this depends, in part, on our access to low costs in Mexico, if you raise them, items like belts and tires will not go to Canada."
The fact that wages in Mexico are so low leads many companies to install their operations in Mexico, which has left Canada with few industry jobs. During the 23 years of NAFTA, there has been job loss of about 500,000 jobs, according to Jerry Dias, national president of Unifor, a large Canadian union, which resulted from a merger between the Canadian Auto Workers and the Communications, Energy and Paperworkers Union of Canada.
Volpe also indicated that demographic factors will play into potential wage raises in the future, but noted that the workers themselves have indicated that a trade agreement is not the best tool to raise them: "Using an international trade treaty to dictate local wage regulations seems to me a clumsy way to do it," he said.
Juan Pablo Castañón, president of the Business Coordinating Council (CCE), indicated that wages in Mexico are not a topic of discussion in the current renegotiation of NAFTA despite the pressure being exerted by US and Canadian unions.
"We have initiated consultations and we hope to have a breakthrough in September. But I repeat, it is not on the negotiation tables," said Castañón.
Debate has long raged between proponents of free trade and protections over the relative benefits and detriments of NAFTA for each of its three participants.
Source: El Financiero