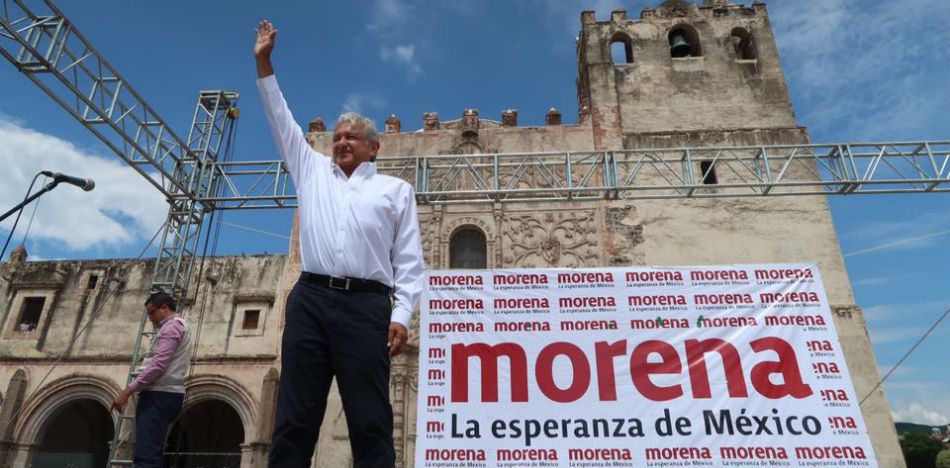 EspañolThe leader of the Mexican left, Andrés Manuel López Obrador, said that an agreement can't be reached on the North American Free Trade Agreement (NAFTA) because negotiations are currently under way "in weak conditions." He said Enrique Peña Nieto "has no strength" to successfully renegotiate the trade agreement, and suggested the talks be postponed until after the 2018 presidential elections.
According to López Obrador — better known as AMLO in Mexico — Peña Nieto "has no moral authority" and "has been subdued through blackmail." AMLO also said President Donald Trump abuses his weakness, so it is better to negotiate NAFTA after next year's election.
The presidential candidate for the National Regeneration Movement party, also known as "Morena," made these statements during his attendance at a plenary meeting of the party's federal deputies on Monday, August 21. AMLO took advantage of the event to denounce what he called "the mafia of power" that has become the National Action Party (PAN).
AMLO said members of the National Action Party "collect millions in order to finance a campaign against us, so we are going to file a formal complaint."
As for the political activity of his own party, he said that in a few days "leaders of various parties, militants, legislators, representatives of the business sector, academics and intellectuals will join Morena on September 3 when he signs an agreement to erect a "Monument to the Revolution" in Mexico City.
Source: El Financiero