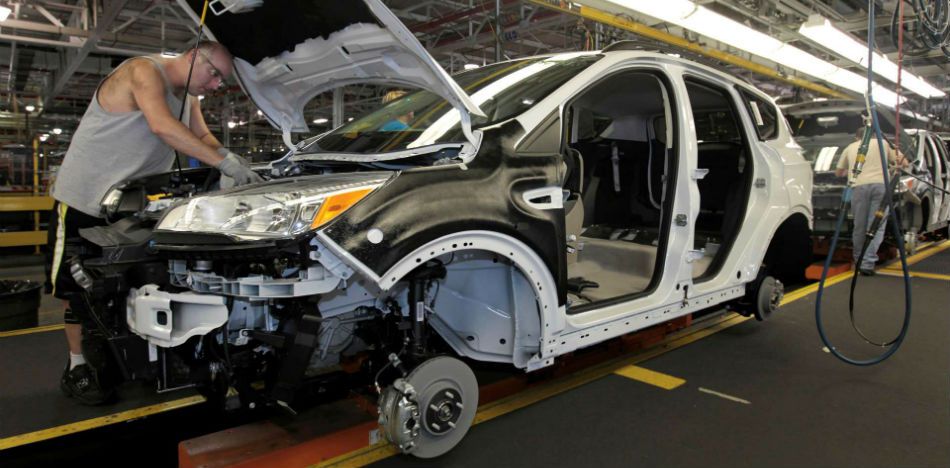 According to Mexico's National Institute of Statistics and Geography (INEGI), the wage gap between Mexico and the United States has increased in recent years; Mexican workers now earn nine times less than their American counterparts.
The American manufacturing sector, for example, pays its workers USD $20.80 per hour on average, while in Mexico the same industry pays USD $2.30 per hour. Two years ago, in January 2015, when the INEGI database was started, this industry in the United States paid USD $19.70 per hour, while in Mexico the payment was USD $2.50. Thus, two years ago Mexican remuneration in the industry was only 7.8 times lower than in its northern neighbor.
Luz María de la Mora, a member of the Mexican Council of International Affairs (Comexi), believes that in order to reduce the wage gap between Mexico and the United States, it is necessary to go beyond a mere increase in the minimum wage, and consider renegotiating key provisions of the landmark North American Free Trade Agreement (NAFTA).
De la Mora also argues for the inclusion of clearer regulations that allow a worker to seek employment in any of the NAFTA member countries. However, such a flexible, transnational labor market, would clearly lead to significant regulatory concerns addressing issues of immigration, citizenship, and nationality.
"With regulation that allows workers to be located where the demand is, this would help reduce the wage gap," De la Mora added.
However, such a policy is particularly unlikely given that Donald Trump is in the White House, and made trade and immigration issues related to Mexico a cornerstone of his campaign.
NAFTA has long been controversial in Mexico and the US, with various critics targeting it for benefiting certain sets of winners and losers.
Trump made repeal of NAFTA a recurring theme on the campaign trail, but has since moderated his position, suggesting that he knows seeks to modify, not completely replace, the 1994 trade agreement, which created a free trade zone between Mexico, the US, and Canada.
Source: El Financiero