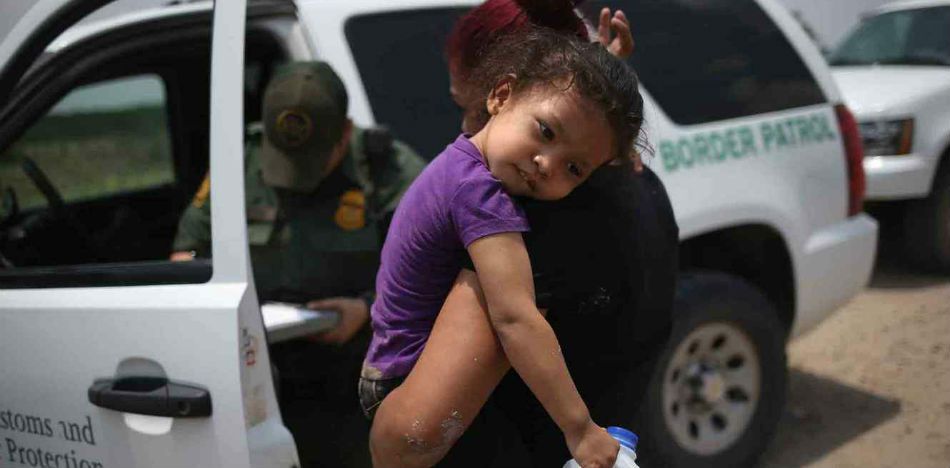 EspañolThe United States Department of Homeland Security has canceled a humanitarian program that granted residency to minors from El Salvador, Guatemala and Honduras.
The refugee processing program for Central American Minors (CAM) was canceled after US President Donald Trump signed an executive order back on January 25 that implemented policies for stronger enforcement of the border with Mexico.
Due to the policy change, US Citizens and Immigration Services (USCIS) will no longer automatically allow applications for humanitarian leave for children from El Salvador, Honduras and Guatemala.
The US embassy in El Salvador issued a statement saying that it regretted the removal of CAM, in which "applicants who did not qualify as refugees were automatically considered for a conditional admission permit for a time not to exceed two years."
"As of February, conditional admissions have not been processed and, as of today, that portion of the CAM program is officially closed. Persons who had been approved for conditional admission and had not yet traveled to the United States will be notified that, following the closure of the program, their conditional admissions are revoked. "
Cierre del programa de Admisión Condicional dentro del Programa CAM.

Puedes encontrar más información aquí: https://t.co/DLIXDNM6Kq pic.twitter.com/LlElhMDIZS

— Embajada EEUU en ES (@USEmbassySV) August 15, 2017
The information on the USCIS website said that the cancellation of CAM will not affect Central American minors who are already in the program, or the way the program works for them.
Secretary of Foreign Relations to El Salvador Hugo Martínez, had this to say:
"This is something that we have been discussing with the state. We were aware of the procedure that suspends part of the program for unaccompanied minors, and it is not a decision that is specific to El Salvador. It is a decision that has been made about the program in general."
Sources: elsalvador.com, Prensa Libre