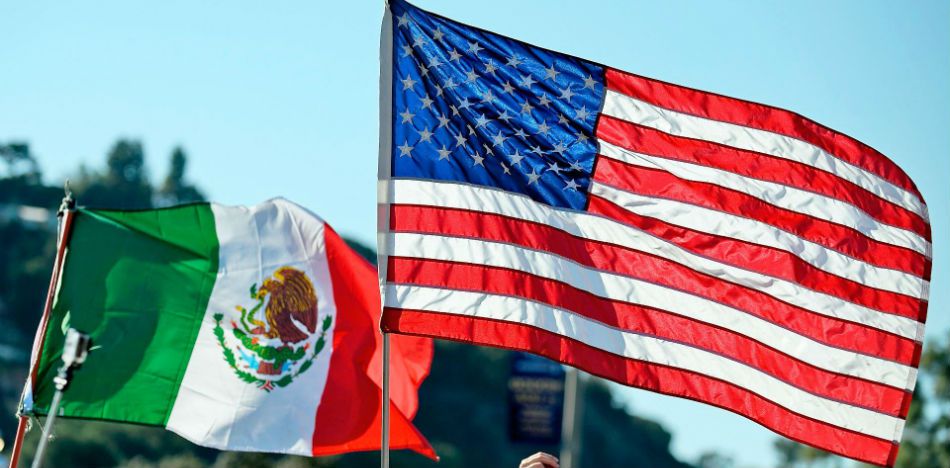 EspañolRenegotiations of the North American Free Trade Agreement begin tomorrow between Mexico, the United States and Canada, with each of the countries' major exports hanging in the balance.
While it is true that not all companies risk major changes, such as tariffs that make it more expensive to trade intentionally, many listed on Mexico's Stock Exchange reportedly believe shipments of their products may be at risk.
José Cuervo, Autlán, Altos Hornos de México, Grupo Bafar, Cydsa, Herdez, Saltillo Industrial Group, Grupo KUO and Proteak have all expressed concern over the talks.
In the first half of 2017, Mexico's exports totaled US $197 billion, of which 81 percent went to the United States, according to data from the Central Bank of Mexico.
"We recognize that there is a latent risk, but we trust in the continuity of NAFTA as a bulwark for worldwide trade," said Alejandro de la Barreda, CEO of Grupo KUO.
The results of the NAFTA renegotiation are critical for José Cuervo, as 71 percent of its income comes from US and Canada shipments as well as 64 percent of its sales.
"President Trump has stated that his administration will renegotiate or withdraw from NAFTA, in which case the Mexican government could implement policies that would be hugely detrimental to the Cuervo organization," Juan Domingo Beckmann, CEO of the Cuervo group, said.
Lamosa, a manufacturer of coatings and adhesives, also says its exports are at risk, because 33.5 percent of its revenue comes from exports, most of them to the United States.
"Lamosa significantly increased its overseas sales, with a significant presence in the United States and Canada. The termination of NAFTA could affect the group," the company said. Due in large part to its exports, the company increased its revenues by more than 50 percent over the last three years.
AHMSA, Herdez, Proteak, Cydsa and Bafar are in a less vulnerable position, but analysts believe that the US market is still important because of dollar revenues.
"Companies are not going to look specifically for dollar revenues, but rather to participate in one of the most important economies in the world, which will consequentially lead to dollar revenues and help them," Rafael Antonio Camacho, an analyst at Ve por Más, said.
Source: El Financiero.