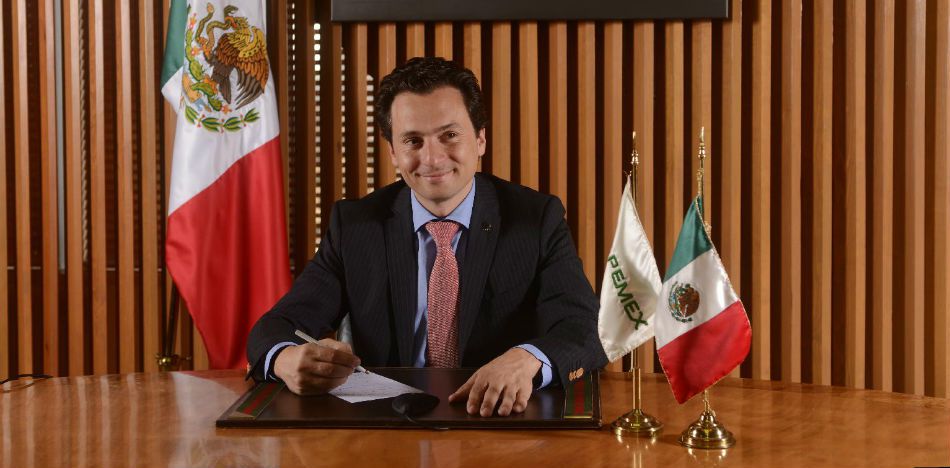 EspañolThe former CEO of Mexico's state-owned oil company has been accused of taking a bribe from the Brazlian construction company Odebrecht, which has caused scandal across Latin America for paying off politicians in exchange for various building contracts.
Emilio Lozoya Austin was the CEO of Petróleos Mexicanos (Pemex) from 2012 to 2016, during which time he allegedly accepted a US $10 million bribe from Odebrecht in exchange for a $115 million contract to build a refinery in Tula, Hidalgo, according to documents recently published by the Brazilian newspaper O Globo.
This weekend, the paper released a report detailing the transaction. It involved Odebecht's Luis Alberto de Meneses Weyll, who made payments to Lozoya Austin in March 2012 when he was a member of President Enrique Peña Nieto's campaign committee.
The first payment that Lozoya Austin received reportedly amounted to US $4 million. Other payments were made to Lozoya Austin until 2014.
According to O Globo, it's up to officials in Mexico to investigate whether the payments were made exclusively to Lozoya Austin, or whether other figures in Peña Nieto's administration also accepted bribes.
The Attorney General of Mexico said his team is in communication with Brazilian officials to gather data related to the case.
"The Brazilian prosecutor's office has been changing the date of delivery of the corresponding information and has not offered a new date to Mexico," its statement said. "It has argued that the case is being dismissed before the Supreme Court of Brazil."
Carta aclaratoria sobre la nota de hoy publicada en Proceso y Aristegui Noticias. pic.twitter.com/n4y1IZ7fkQ

— Emilio Lozoya Austin (@EmilioLozoyaAus) August 14, 2017
A letter clarifying today's findings published in court and in Aristegui Noticias. 
In their statement, Mexican officials also detailed that:
"Despite not having the information from the Brazilian Prosecutor's Office given the international assistance with other countries and in particular the proceedings that are being carried out with Pemex officials and the highest executives of the Brazilian company, this case will be taken all the way to the top, and directly against the person or persons responsible."
Lozoya Austin denied the accusations against him through his Twitter account:
"I have categorically denied these assertions. I have reiterated my interest that this issue be investigated and charges pressed against my accusers, but it is regrettable that this leads to gossip and accusations without proof."
Source: El Universal