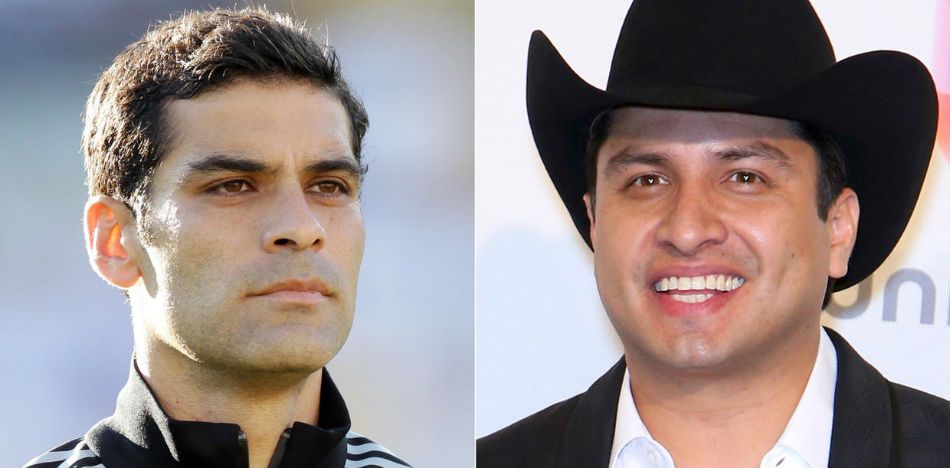 EspañolThe United States Treasury published a list of major figures this week within the Flores Cartel, a criminal organization in Mexico dedicated to cocaine trafficking with the Sinaloa Cartel and the Nueva Generación Jalisco Cartel. On that list appeared Mexican soccer player Rafael Márquez and the singer Julión Álvarez — both high-profile celebrities.
Following the news, President Enrique Peña Nieto  erased a Monday photo from his Instagram in which he appears with Álvarez — as well as Governor Manuel Velasco — visiting the state of Chiapas. The description of the photo described his visit to the Sumidero Canyon, one of the country's major tourism sites.
"Today I visited the Sumidero Canyon for the first time, an impressive natural spectacle, accompanied by the Chiapanecos @julionalvarez and Don Marco Antonio Hernández, and a tourist service provided in the area. Heavy rain caught us on the way, but the view was worth it. My thanks to the Governor @velascom_ for his hospitality," read the caption, all of which was deleted only hours after the news that Álvarez was allegedly involved in the drug cartel.
"Casual", hace poco más de 24 horas, @EPN subió y borró de Instagram una foto en la que aparece con @julionalvarez https://t.co/mH38w61gHb pic.twitter.com/FCZrSVFKfA

— Anonymous Hispano (@anonopshispano) August 9, 2017
"No big deal", a little over 24 hours ago @EPN uploaded and then deleted a photo on instagram in which he appears with @julionalvarez
Peña Nieto also honored Álvarez in 2015 for being an "accomplished young man who has represented his country," also describing him at the time as a a fine example of Mexico's youth.
But the President wasn't the only person to delete photographic evidence of their association with Álvarez and Márquez. Presidential candidate Margarita Zavala erased a photo of herself standing for a photo with Márquez.
Margarita decide borrar la foto de Rafa Márquez de sus redes sociales…¿qué opinas? https://t.co/5lrD9XVhFL

— Gurú Político (@guruchuirer) August 10, 2017
Margarita decided to erase her photo with Rafaél Márquez. What do you think?
The captain of the Mexican national team joined Zavala's campaign only a few months ago. The photograph was taken during the presentation of the regional project for the "I'm with Mexico" ("Yo con México") platform during the 2016 Guadalajara Expo.
Both Márquez and Álvarez have claimed innocence since the United States' statement was released.
Márquez said that this is "the most difficult match" of his life and Alvarez said it was a matter of "jealousy and envy."
Sources: El Economista, Mientras Tanto