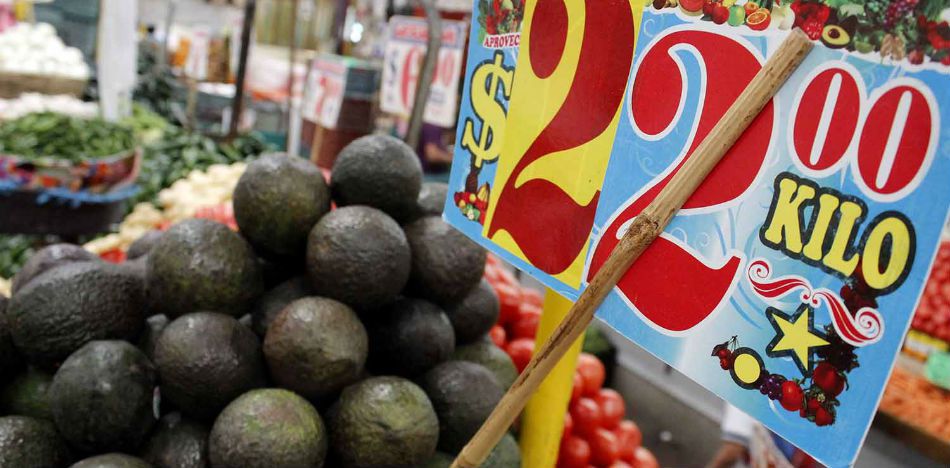 EspañolMexico continues to struggle with inflation, as it reached 6.44 percent this July, according to the country's National Consumer Price Index, which is published by the National Institute of Statistics and Geography.
The new figures represent the highest inflation recorded since December 2008, when it reached 6.53 percent. Since last July, consumer prices have reached 2.65 percent, surpassing the Central Bank of Mexico's target range of 3 +/- 1 percentage points.
Tomatoes (21.80 percent), green tomatoes (18.68 percent), tourist services (9.71 percent) and bananas (8.88 percent) were the products with the greatest price variation, according to the National Institute of Statistics and Geography
"It exceeded our expectations based on a higher increase than was expected with regard to fruits and vegetables, which is why we never rule out any impact on the price of food products," Alejandro J. Saldaña, an analyst at Ve Por Gás, said. "One unexpected factor, however, was that the holiday season generated greater pressure on prices for tourism as compared to those observed a year ago."
The banking institution Banorte said July inflation occurred due to "pressures on agricultural prices as well as other services."
Índice Nacional de Precios al Consumidor. Cifras durante julio de 2017 #Video #ComunicadoINEGI https://t.co/h0XywcNh9X pic.twitter.com/VGiqdhUhFb

— INEGI INFORMA (@INEGI_INFORMA) August 9, 2017
Grape prices fell by 16.97-percent; peppers fell by 7.99 percent; domestic gas fell by 2,46 percent, women's pants fell by 1.60 percent and dresses, skirts and girl's pants fell by 1.44 percent.
As for the non-underlying price index, there was a monthly increase of 0.72 percent, and an annual increase of 11.27 percent. Agricultural products had a variation of 2.49 percent, while energy prices and tariffs authorized by the federal government had a decline by 0.41 percent.
Source: El Economista