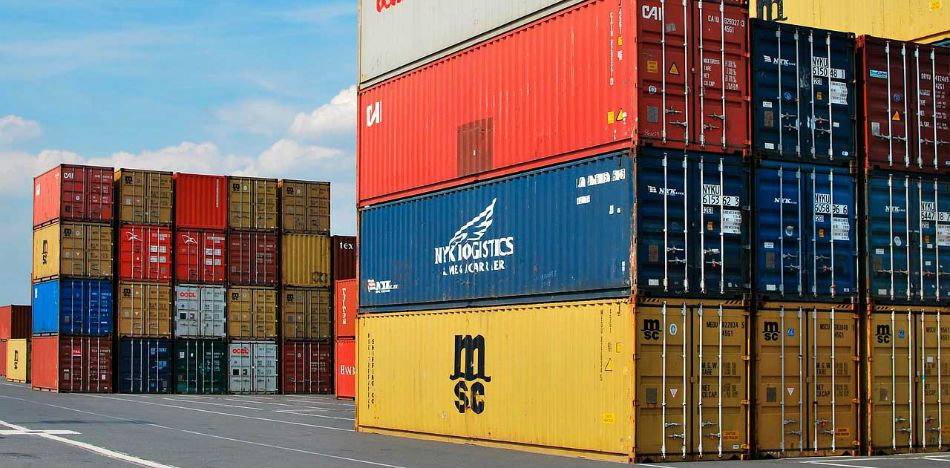 Mexico arrives at the negotiating table for North American Free Trade Agreement (NAFTA) talks with a semiannual historical surplus due to the greater demand for Mexican goods from its northern neighbor, in addition to the appreciation reflected in the Mexican peso in the last months.
In the first half of 2017, Mexico has increased its trade surplus with the United States by 13.7%, compared to the same time period in 2016, from USD $32.5 billion to USD $36.9 billion, according to data published by the US Census Bureau.
Although the United States reduced its global trade deficit from USD $46.4 billion to USD $43.6 billion during the first half of the year, in general American trade deficits have continued to increase.
Last Friday, the US Commerce Department said in a report that "in June the trade deficit increased to USD $26.7 billion, an increase of 10.7%, compared to the same period in 2016. Exports increased by USD $64.9 billion, or 6%. Imports increased by USD $91.7 billion, which corresponds to a 6.9% increase.
According to Miguel Ángel González Ibarra, coordinator of the Center for Financial Studies of the National Autonomous University of Mexico (UNAM), the factors that determine the behavior of the US economy in recent months are "on the one hand the weakness of the Mexican peso, as Mexico's products are much cheaper for Americans, but the other factor is that employment has increased in that country, which raises consumption."
However, González Ibarra does not credit President Donald Trump in terms of these results as he suggests that they are the product of established policies in the Obama administration: "The economy has been against all that Trump intended. It has been working better, but not because of Trump's proposals. Trump has been unable to enact his trade or fiscal policies. The US economy is continuing on its way."
US figures confirmed Mexico as its second highest consumer of exports, ranking below only Canada, which indicates a new historical high of USD $118.8 billion during the first half of the year, reflecting an increase of 5%, the largest in the last three years.
As for business relationships, Mexico is the third largest partner of the United States during the first half of this year with a 14.5% share, being surpassed only by China and Canada, both at 18.5%.
On the other hand, Mexico's oil exports to the United States totaled 110 million barrels during the first six months of the year, accounting for 7.3% of the total.
Source: El Financiero