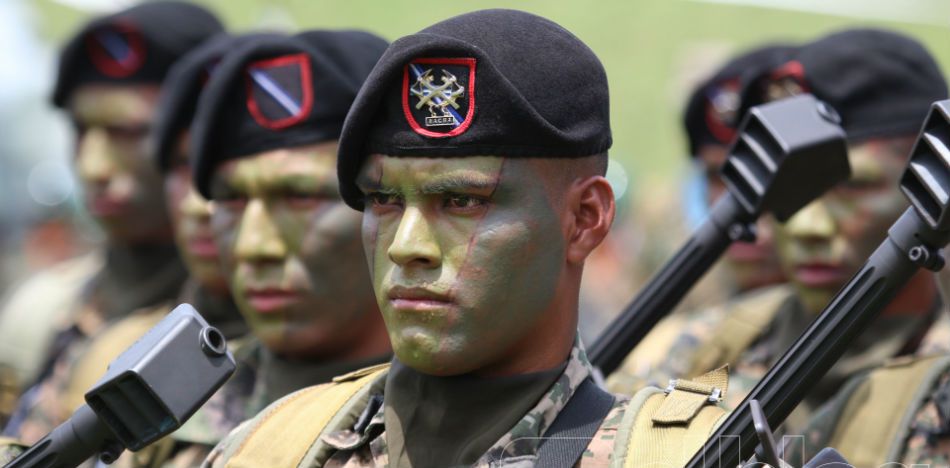 EspañolEl Salvador has a gang problem, and its army is feeling the effects of it too. Since 2010, 615 members of the country's armed forces have been removed from its ranks due to gang connections, according to Defense Secretary David Munguía Payés.
In response, he said they are working on refining the requirements for entering the armed forces. He added that officials will also continue to investigate current members of the military who may have connections to gangs.
Last April, Óscar Ómar Jiménez, an intelligence officer also enrolled as an active member of the MS-13 gang, actually served on an advisory board with the Secretary of Defense that was led by Colonel Simón Alberto Molina Mont. When his connections to gang activity were discovered, however, Munguía Payés said he was removed.
The infiltration of gangs in the army has also posed a security risk to family members, which the Secretary of Defense has thus far struggled to address.
"It is very difficult to guarantee life to (soldiers' relatives)," one official said "We still have a call center in the General Staff so that soldiers can call when they or their families are at risk, and we attend to them in real time. I think it has worked because in previous years we have had more casualties than we are having now."
In 2015, there were 24 military killings. During 2016, there were 22. So far in 2017, there have been six killings.
Source: La Prensa Gráfica