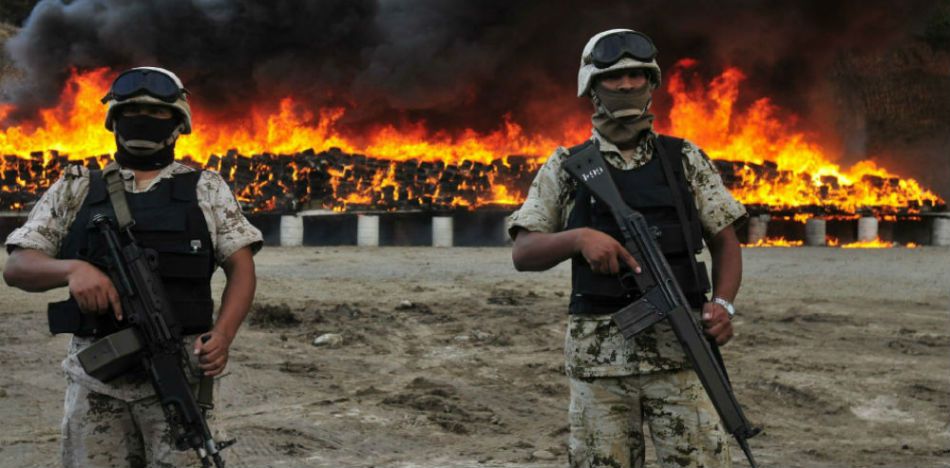 EspañolWith car bombs and grenades, criminal groups across Mexico have begun using terrorist weapons and techniques, a new US report claims — and politicians are concerned.
The US Congressional Research Service released a new study this week titled, "Mexico: Organized Crime and Drug Trafficking Organizations," which shows that large drug organizations have expanded beyond just crimes of extortion, kidnapping and robbery.
June S. Beittel, an analyst of Latin American Affairs, said that for more than 10 years, US congressmen have held hearings to discuss what assistance the government can provide to Mexico, especially following an attack on the US embassy in Mexico, but now they think the fight has escalated.
"Congress has expressed concern about violence and seeks to provide oversight in US cooperation with Mexican security," a statement in April said.
The new study reported that car bombs, rocket-propelled grenades and grenade launchers "continues to raise concerns that some Mexican drug traffickers may be adopting insurgent or terrorist techniques."
According to the "National Assessment of the Threat of Drugs" that was developed in November 2016 by the US Department of Justice, the potential harm caused by Mexican drug trafficking could affect transportation routes, distribution cells delivering drugs and the growth of the trade in general — especially for heroin.
"The big Mexican cartels are the main wholesalers of illegal drugs in the United States and are increasingly gaining control of the neighboring country through alliances with local bands," the study said. "But their operations are less violent in US territory than in (Mexico)."
The paper concluded by saying that many politicians "have concerns about the Mexican government's ability to reduce violence in Mexico and effectively curb the power of the country's drug trafficking organizations … The current government's reliance on a strategy to target drug lords has reduced violence in some cases, but not in a sustainable way."
Source: El Economista