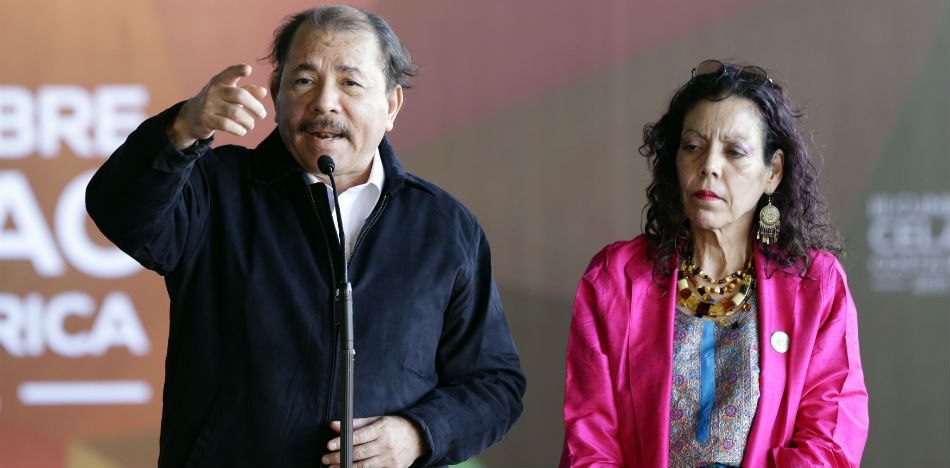 EspañolVice President of Nicaragua Rosario Murilo announced on Thursday that her country will claim US $17 billion in compensation from the United States for damages and interference in the Nicaraguan civil war during the 1980s.
The measure comes in response to the sanctions listed in the Nicaraguan Investment Conditionality, known as the Nica Act, which was unanimously approved by the US Foreign Relations Committee.
"The Nicaraguan state has initiated a legal process that will allow us to demand from the United States of America the payment of damages ordered in 1986 by the international court of justice in The Hague as compensation for the fatal damages caused to the people and government of Nicaragua, for the destructive and illegal interference in national affairs," Murillo said.
The United States was condemned in the 1980s by the International Court of Justice in The Hague for damages to Nicaragua and therefore the Sandinista regime requested compensation of US $17 billion. However, Violeta Barrios de Chamorro's administration refused to accept the money at the time.
"We reject and condemn the Nica Act as a continuity of historical policies of imperial interference by the United States in Nicaragua," Murillo said in a statement on Thursday.
This is not the first time that President Daniel Ortega's regime has threatened to file a multi-billion dollar lawsuit against the United States. Since his return to power in 2007, he has done so on at least three occasions: The first was on April 17, 2009 at the Summit of the Americas, claiming then that the amount had actually increased to more than US $50 billion due to interest and late fees.
The second occasion was came on June 25, 2010 during a speech that Ortega gave during an official march. On that occasion, he no longer mentioned the increased price, but only the original amount of $17 billion.
The third time came on July 19, 2011 during the 32nd anniversary of the Sandinista Revolution when he said he would call a referendum "to let the people decide whether or not to charge the United States the debt that they owe Nicaragua."
Source: La Prensa