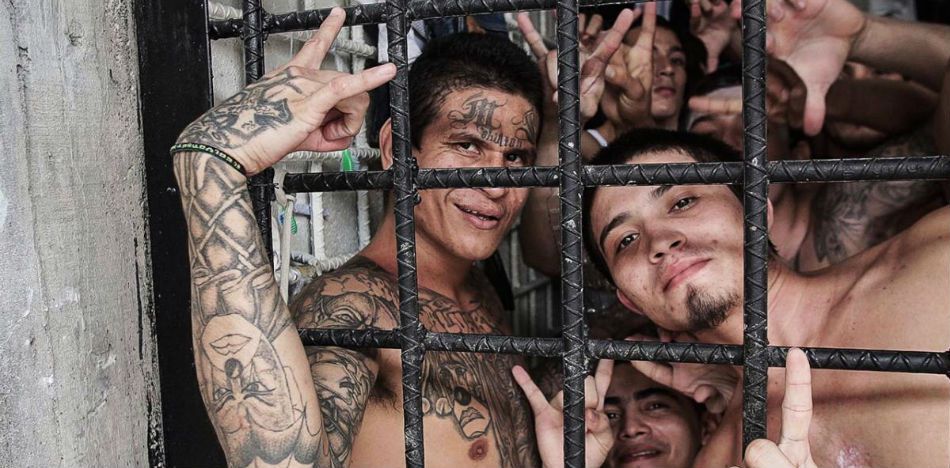 EspañolMore than 30 percent of people in El Salvador favor the torture and execution of gang members, a new study by the Jesuit Central American University found. Many of them also agree with the idea of police foregoing due process to do so.
The study, titled "Legitimacy and Public Trust of the Police in El Salvador," gathered data from an opinion survey, in which more than 40 percent of the adult population said they "would approve the use of torture to deal with members of organized crime."
More than 34 percent of Salvadorians would "approve executions without due process" and 17.2 percent would" consent to the practice of social cleansing," according to the report, whose contributors also included the University Institute of Public Opinion and the American Kimberly Green Center for Latin American and Caribbean Studies.
The report also said that around 17 percent of the adult population in El Salvador — approximately 318,808 people — has witnessed at least one execution of a gang member without due process from law enforcement.
The study also showed 7.5 percent of Salvadorians "have observed one member of the PNC commit a crime" and 27.2 percent have observed them "hit another person."
The survey is one of the first and most thorough to measure the opinion of Salvadorians regarding the role and effectiveness of law enforcement. The police there have long been criticized for committing human rights violations. Yet a notable percentage of the public also supports the possibility of reinstating executions without due process.
José María Tojeira, Director of the University Institute for Human Rights at UCA, said around 278 gang members have been killed in gun battles with security forces in El Salvador since last February.
The Office for the Defense of Human Rights (PDDH) has been investigating the problem since 2013, and looked into 119 gang-related executions that allegedly lacked due process.
According to official figures, between 2014 and 2016, at least 4,100 agents of El Salvador's security forces were brought to court, mainly for crimes related to injuries, threats and homicide.
Source:  Televicentro