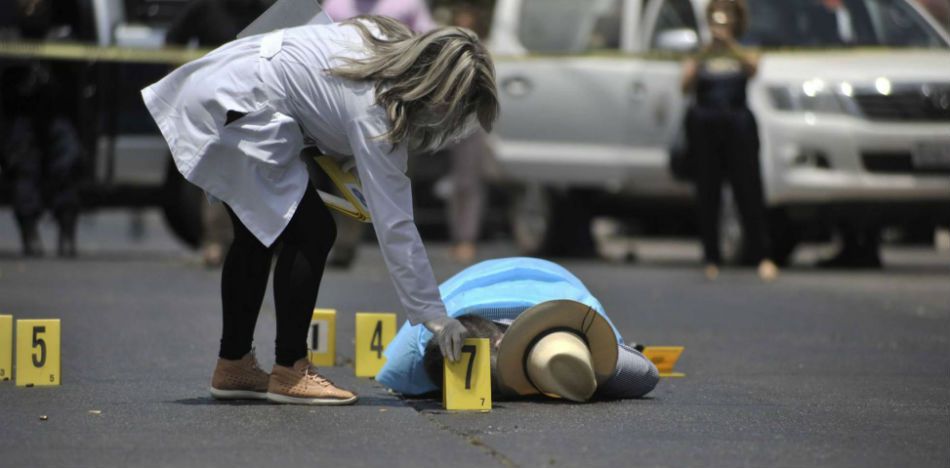 Español
The number of homicides in Mexico is on pace to break records in at least 23 of its states, according to Semáforo Delictivo. The organization said the number of murders in the first half of 2017 has reached 12,155 — a figure that far surpasses the 9,300 registered at the same time in 2016.
"If the trend continues, we will close the year with more than 24,000 homicides and more than 16,000 executions, and it will be the worst year in Mexico's recent history," Semáforo Delictivo Director Santiago Roelsaid said.
In May, the national homicide rate rebounded. The five states with the highest homicide figures were: Guerrero, with 175; Chihuahua, with 145; Baja California, with 125; Sinaloa, with 124; and Veracruz, with 109. Meanwhile, the states that increased their historical average by 50 percent included Baja California, with 33 and Tlaxcala with 10.
Only six states have kept their figures stable for the past three years: Tamaulipas, at 49 this year; Coahuila, at 23; Durango, at 18; Querétaro, at 10; the State of Mexico, at 145 and Campeche, with six. Only the state of Aguascalientes managed to reduce homicides, and by 25 percent.
In Mexico City, 73 homicides were reported in May, coinciding with efforts made by the country's Legislative Assembly to uncover statistics that were disguised as violence against women.
According to Semáforo Delictivo, extortions and kidnappings have also shown an increase of late. The states of Veracruz, Tabasco, Aguascalientes, Colima and Southern Baja California have already surpassed their averages for this point in the year.
Source: Proceso