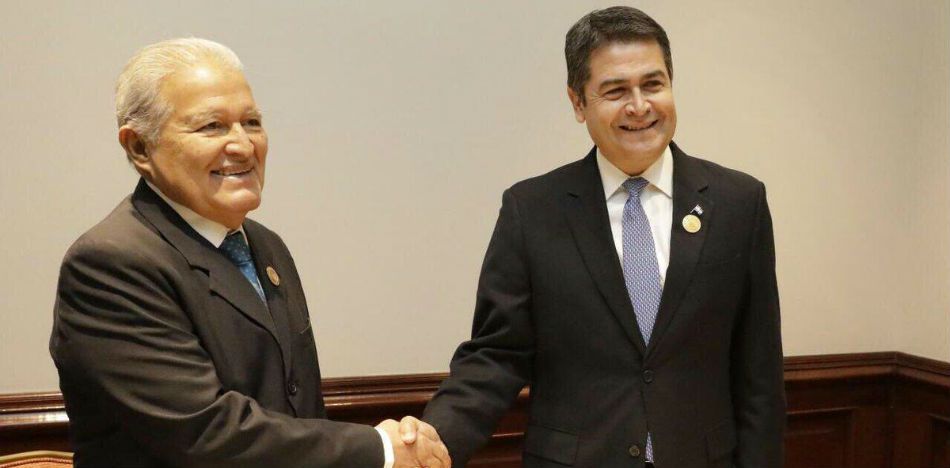 EspañolHonduran President Juan Orlando Hernandez announced on Monday that El Salvador will join the Customs Union that went into effect a few weeks ago between his country and Guatemala. The agreement will establish more open borders between the countries and, hopefully, strengthen each country's economy.
Hernandez said he was "glad that El Salvador has made the decision to join the Customs Union with Honduras and Guatemala," adding: "I am convinced that this is an excellent opportunity and a great benefit for the Salvadoran people."
Hernandez said he hopes that Nicaragua will come to a similar decision soon. Apparently, Nicaragua President Daniel Ortega told him that he had given instructions to his minister about eight months ago to start studying the issue.
"At the last meeting with President Ortega," Hernandez said, "he promised me that they were practically ready to announce a decision."
"I believe that in the meantime, if we get all of Central America to join a Customs Union, that would be the first step toward becoming the largest economy in Latin America, up from number seven, and in that way improving prices for consumers, because there would be more competition," President Hernandez said.
Hernandez also said that during the most recent summit of the Central American Integration System (SICA) — which took place in Costa Rica — he met with the President of El Salvador to discuss plans for entering into a Customs Union. Since then, many Central American countries have moved toward considering more open borders, as Guatemala and Honduras have done.
Source: Hondudiario