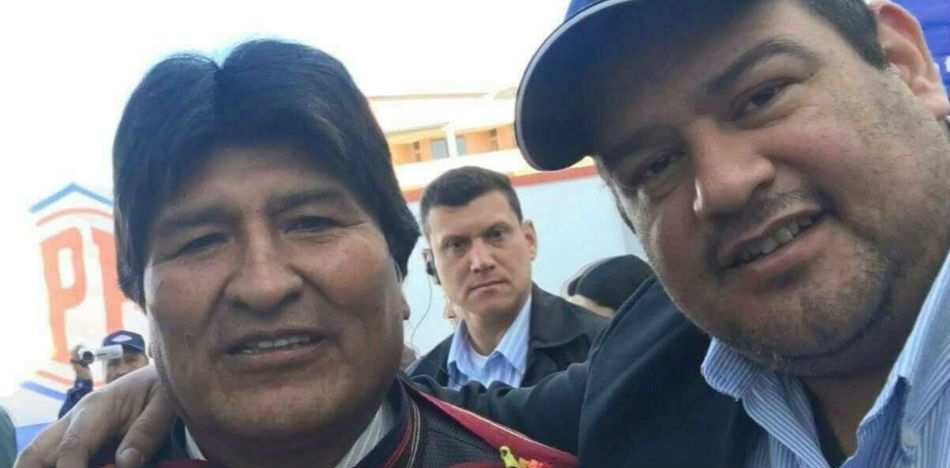 EspañolAfter news broke that Rómer Gutiérrez Quezada was arrested in Sao Paulo, Brazil, with 220 pounds of cocaine, on July 7, many in Bolivia tried to play down his role as a former advisor to Bolivian president's Movement for Socialism (MAS) party.
Now Bolivian daily El Deber reports that Amparo Gutiérrez Quezada, his sister and an alternate legislator, tried to defend his brother's reputation and counter the official version that he was just an activist or party advisor by claiming he had been named the director of Bolivian state-run oil company YPFB Andina, no less.
According to the newspaper, the appointment took place on May 7, 2006, six days after the Morales administration announced it would nationalize oil and gas production in Bolivia. A photograph from that day shows Rómer Gutiérrez along with the new directors of nationalized firms.
Saúl Ávalos, member of the ruling party, recalls the appointment, just not the details: "I only know that he would have been appointed, I do not know which year, or under what administration, or for whom, but Rómer Gutierrez was appointed. He was, but that's all I know."
Despite the appointment of Gutiérrez Quezada, it is not known for sure if he effectively headed YPFB Andina, since the oil companies filed several complaints with the Bolivian government and demanded that legal protocols be followed to make designations.
So far the Bolivian government has not issued a statement on the arrest of Gutiérrez Quezada. Interior Minister Carlos Romero said there is no record of Gutiérrez's criminal past and that all there is to it is a man who "appears in public for photo opportunities with government officials."
"We are unaware of this individual's criminal past, only that he used to show up as an activist involved with some group of young people. We saw him sometimes in events with some youth organization and obviously in some public events where he has been photographed with different people," Romero told El Deber.
Source: El Deber.