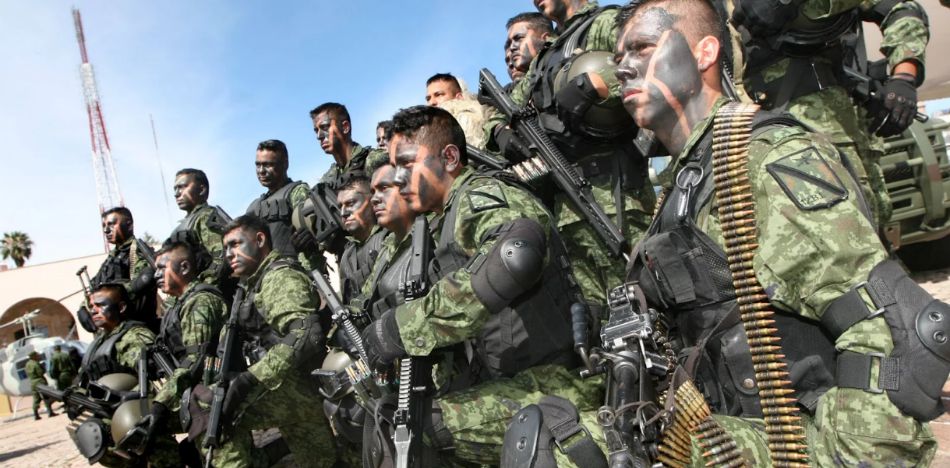 EspañolAn alarming level of violence has been reported in Mexico this year, which has resulted in an increased military presence.
Since 2016, the presence of security forces in Mexico have reportedly increased by over 88 percent. Last year, 2,124 military officers were deployed in the states of Durango, Tamaulipas, Nuevo León and Michoacán. Around 4,000 officials were deployed in Sinaloa, Durango, Nuevo León, Veracruz, Puebla and Michoacán through May 2017.
As military presence grows, so too does the actual number of officers. Three new brigades are planned for Puebla, Coahuila and Guanajuato.
Officials have pointed out that the military is not responsible for carrying out security measures to improve and maintain public safety.
"There is no specialized training in public safety, because the functions of the Military Police of the Mexican Army are focused on fulfilling the five missions stipulated for the armed forces in Article One of the Law of Army and Air Force Conduct," the National Defense Secretariat said. "However, in public security activities, the Military Police only act in cooperation with the authorities of the three orders of government and, where appropriate, the restoration of public security, provided that the latter is derived from the petition of a competent authority and prior approval from the President of the Republic."
On several occasions, Secretary of Defense Salvador Cienfuegos has said they do not feel comfortable taking on public security tasks, but that they do so anyway amid growing violence in the country.
"We tend to forget about our police forces, and did not realized that crime was growing and was not being contained," the official said a few months ago.
Source: Milenio