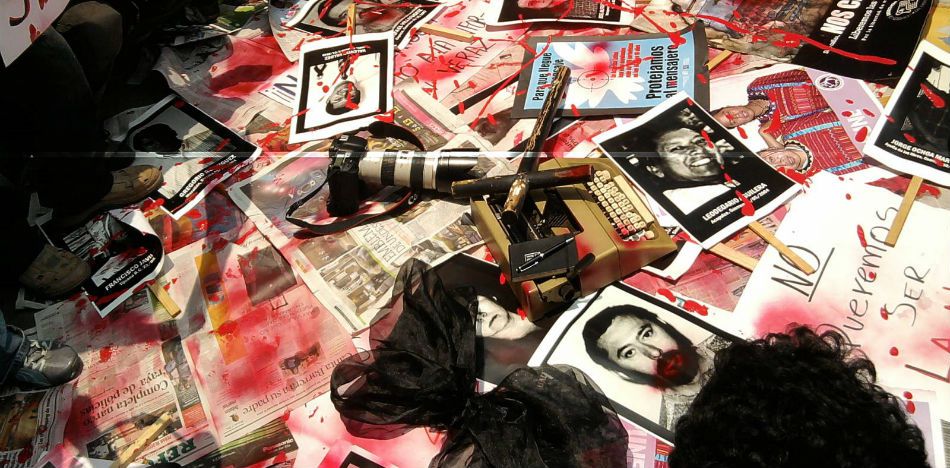 Edwin Rivera Paz, a Honduran journalist who was taking refuge in Mexico due to death threats he had received in his country, was killed last Monday in Acayucan, Veracruz, by an armed unit that was travelling by motorcycle, according to Ruben Figueroa, director of the Mesoamerican Migrant Movement.
Rivera Paz, 28, arrived in Mexico after fellow journalist Igor Padilla was murdered in Honduras last January by suspected members of Mara 18. The young journalist had applied for political asylum to the Mexican Aid Commission To Refugees (COMAR).
#FGEInforma
Investiga @FGE_Veracruz homicidio de ciudadano hondureño, en #Acayucan https://t.co/RaR6DvCBnx pic.twitter.com/EYhz7ttnE0

— FGE Veracruz (@FGE_Veracruz) July 10, 2017
The Attorney General of Veracruz confirmed the death of the Honduran and detailed that he has already begun an investigation to capture those responsible for the murder. Meanwhile, Martha Sánchez Soler, president of the Mesoamerican Migrant Movement, demanded that the authorities of Veracruz bring those responsible for the murder to justice.
Last April, a commitment was made to the National Human Rights Commission (CNDH), and federal and state authorities, to strengthen the security of the migrants' route from Coatzacoalcos to Acayucan, where the organization has warned that during the first six months of this year there have been massive amounts of kidnappings of Central Americans who travel through Veracruz to reach their final destination in the United States.
Seven Hondurans with mutilated fingers have been found among the victims who have been registered in at least three mass kidnappings along this route.
Cartels and criminal gangs in Mexico are widely believed to operate with impunity, and have often threatened journalists who investigate their activities. The Mexican state is seen as a weak and ineffective actor, incapable of guaranteeing the safety of journalists in the Aztec country. Mexico remains one of the most dangerous countries in the world in which to be a journalist.
Source: Political Animal