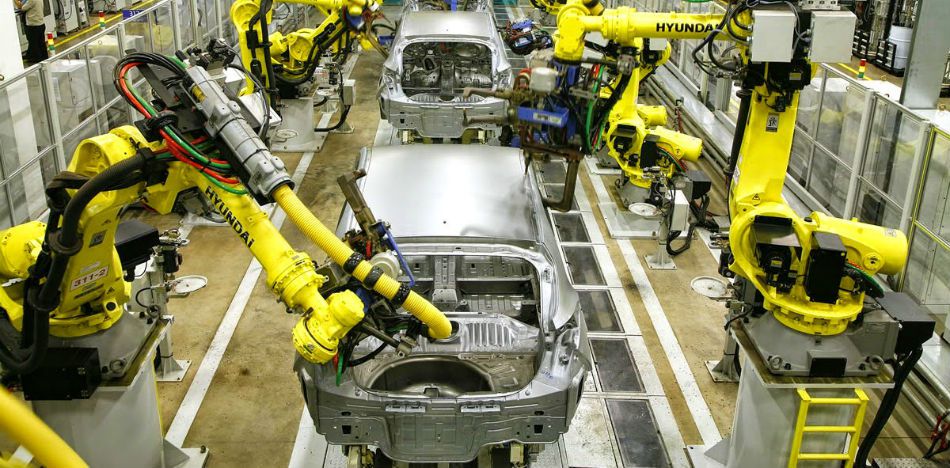 This June, both the manufacturing and the export of vehicles in Mexico reached record levels in the first quarter, only a month after the governments of the North American countries began the renegotiation of NAFTA.
Mexico's automotive companies produced 1,884,335 cars between January and June, an increase of 12.6% compared to the same time period in 2016. Vehicle manufacturers currently consider the Aztec nation to be a prime example of trade integration and productivity within the NAFTA region.
This has been the highest figure since 1988 when the Mexican Association of the Automotive Industry (AMIA) began recording statistics. Exports in the first six months of this year totaled 1,513,334 units, an increase of 14% over the previous year, also according to historical data provided by the AMIA.
The largest beneficiaries of NAFTA are currently the automakers, but this agreement will be renegotiated on August 16. US President Donald Trump has argued that the agreement has been "disastrous" for both the auto industry, and American workers.
During June, vehicle manufacturers registered a production of 334,606 units, reflecting an increase of 4.9% compared to the same month of 2016 and exports increased by 12%, according to the AMIA which also noted that currently approximately 76% of exports of vehicles made in Mexico are destined for the US market, and 9% are sent to Canada.
AMIA said in a statement that "in June 2017 Mexican vehicles accounted for 14.7% of all light vehicles sold in the United States" and also said that among the brands with the largest production of light cars in Mexico are Nissan, General Motors, Fiat-Chrysler, Volkswagen, and Ford.
Donald Trump routinely made free trade agreements a punching bag on the campaign trail, but has appeared to moderate his position in recent months. Leaders of both Mexico and Canada have called on Trump to continue US participation in the landmark agreement.
Source: Animal Politico