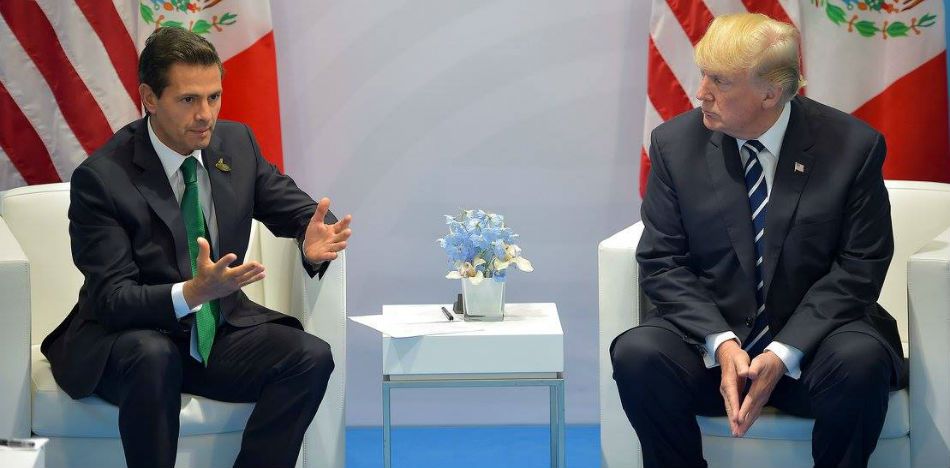 EspañolUnited States Secretary of the Treasury Steven Mnuchin clarified the country's priories with Mexico following a G20 Summit meeting in which US President Donald Trump and Mexico President Enrique Peña Nieto discussed a wide variety of topics.
The Trump administration reportedly intends to prioritize renegotiating the North American Free Trade Agreement above all else, but also has its eyes set on immigration concerns related to constructing a border wall between the two countries. Mnuchin, who made the comments during a television interview, said the wall will receive more attention once NAFTA renegotiations have been completed.
"(The border wall) is not the focus at the moment," he said. "The focus is NAFTA. We believe we have a strong relationship with the Mexican government and with President Enrique Peña Nieto, and I think we are moving very proactively toward a solution."
However, he did say that the Trump adminsitration will continue to work on the border wall idea, especially in terms of how to make use of "solar, electronic or traditional" designs.
Mnuchin said that NAFTA was the primary focus of President Donald Trump and President Enrique Peña Nieto's discussions during the G20 Summit in Hamburg, Germany last week, adding that "enormous progress" was made not only on that topic, but also on illegal immigration.
Canada, Mexico and the United States are renegotiating the terms of NAFTA, which Mnuchin said was a desire all three parties shared before the discussions began. He said he considers the progress the three nations have made so far a "significant achievement."
Source: Noticieros Televisa