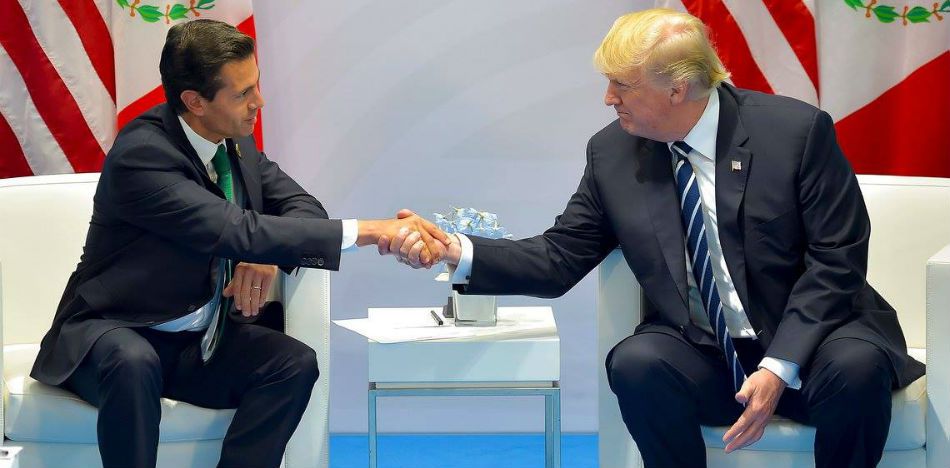 EspañolOne of the most anticipated meetings at the G20 summit in Hamburg, Germany — United States President Donald Trump with Mexico President Enrique Peña Nieto — took place this Friday, July 7.
The meeting was actually scheduled prior to the official summit, which unites the 20 most powerful economies in the world.
Trump discussed his plan to build a border wall during the meeting, as well as how to address organized crime, immigration and renegotiating the North American Free Trade Agreement.
Peña Nieto said he is open to having a fluid dialogue "that allows us to advance in the renegotiation of what we want NAFTA to be, to keep working on matters of cooperation, especially for the sake of the national security of both countries, specifically on the borders."
The Mexican President also said that both administrations are committed to "assuming joint responsibility in combating organized crime."
Donald Trump said: "It is great to be with my friend, the President of México. We are going to negotiate NAFTA and some other things. We will see what happens, but I believe that we are making progress, so keep an eye on it. "
Nevertheless, the polemic topic of the border wall did come up while taking questions from the press.
When a reporter asked whether the US still expects Mexico to pay for the wall, Trump said, "Absolutely."
Sources: El Universal, Forbes México.