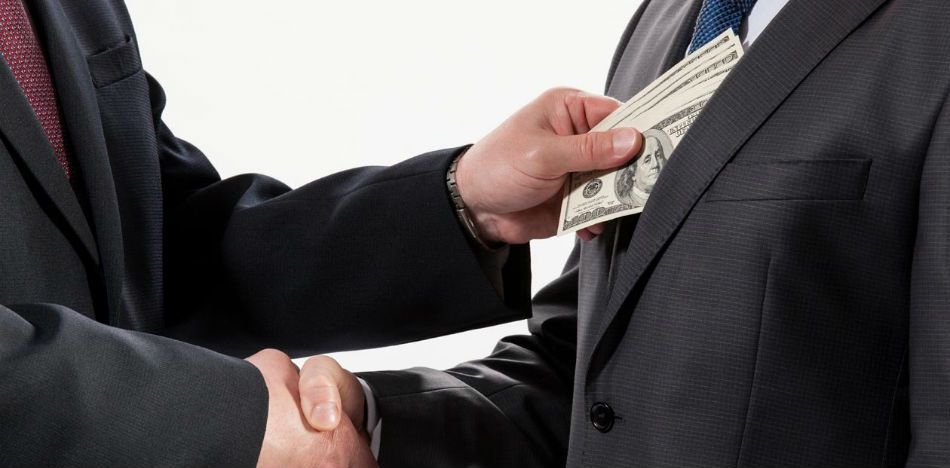 The first National Survey of Regulatory Quality and Governmental Impact on Enterprises revealed that in 2016 businesses and companies of all sizes in Mexico, paid 1,600 million pesos (USD $80 million) in bribes related to paperwork, requests for public services, and to facilitate regulatory approval from federal, state, or municipal government authorities.
According to Adrián Franco, Director of Statistics of Government, Security, and Justice of the National Institute of Geographical Statistics and Informatics (INEGI): "The national cost of corruption between government authorities and economic units that carry out paperwork or requests during 2016 is estimated at 1.6 million pesos (USD $80 million)."
Julio Santaella, president of INEGI, said that: "The economic units interviewed answered that the most frequent acts of corruption include 64.6% who reported payments to expedite procedures, 39.4% reporting payments for fines and penalties, and 30.7%paying bribes to obtain licenses or permits."
According to the study, of the 4.5 million companies operating in Mexico, each spent an average of 12,243 pesos (USD $612.15) to streamline business transactions or receive operating licenses.
In the case of micro enterprises, they invested 9,000 pesos (USD $450), while small businesses reported corruption payments averaging 35,000 pesos (USD $1,750), while medium-sized enterprises allocated 84,806 pesos (USD $4,240. 30) to bribery, and larger companies 48,425 pesos (USD $2,421.25).
"82% of companies report that acts of bribery of government authorities are frequent," said Adrian Franco, director of Statistics for Government, Security, and Justice of the INEGI.
The states with the greatest perception of corruption include Tabasco, Veracruz, and Mexico City, while at the local level the most corrupt areas are Venustiano Carranza and Álvaro Obregón, as well as the municipality of Coatzacoalcos.
On behalf of the federal government, Economy Secretary Ildefonso Guajardo said: "I am not surprised by the number, because the savings we have had until today as a federal government in regulatory matters is more than 180,000 million pesos (USD $9 billion). Clearly what you have to do is create an environment to boost competitiveness and productivity and that involves many issues: companies should not be forced to squander valuable resources to strengthen their security on an individual level."
Source: Noticieros Televisa