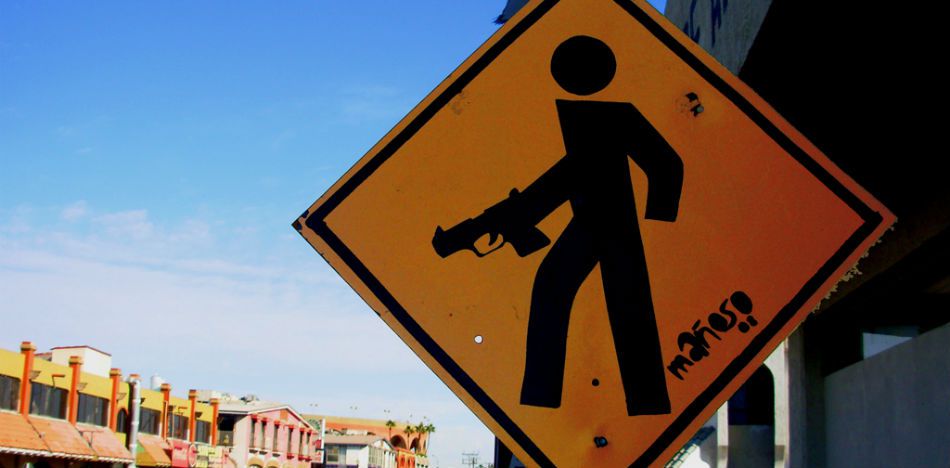 EspañolA new study shows just how bad violence has become in Mexico, as well as how ineffective government strategies for combating it remain.
The study was conducted by the country's National Citizen's Observatory. It analyzed violent crime statistics from 2016, which turned out to be one of the worst years for safety in Mexico's history.
The report on the study, titled "Incidences of High Impact Crime in Mexico," takes looks specifically at homicides, as it's the primary indicator of violence.
Reviewing 20,792 criminal investigations reported in 2016 as well as 22,935 cases of homicide, the report found that there are 18.76 homicides for every 100,000 citizens in the country. Compared to figures from 2015, the number of investigations and victims has increased 20.78 percent and 21.55 percent, respectively.
But not all crimes rates have gone up. While homicide rates have increased, kidnappings rates have remained relatively unchanged. In 2016, 1,547 cases were reported with 1,865 victims. But compared to 2015, that number has actually gown down by 1.4 percent.
Extortion also remained relatively unchanged in 2016, according to the report. There were 5,240 investigations related to the crime in 2016, with a total of 5,275 victims. While the number of cases did increase by 1.4 percent compared to 2015, the actual number of victims decreased slightly, but .57 percent.
The report found that the majority of homicides in 2016 occurred in the northeast region of Mexico, while approximately 50 percent of kidnappings and 40 percent of extortions occurred in central regions of the country.
Overall, information in the report suggests that the strategies for reducing violence in the 50 most violent municipalities in Mexico have been a "failure of epic proportions."
Source: Insight Crime