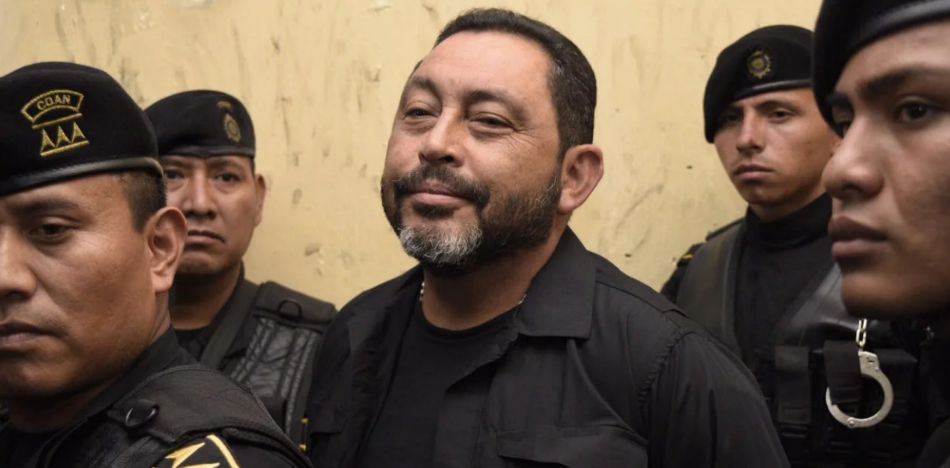 EspañolGuatemala's former Interior Minister faces extradition to the United States after officials discovered he had been overseeing illegal drug shipments and leaking information to help trafficking operations.
Mauricio López Bonilla — who was also a former Lieutenant Colonel — allegedly helped ensure that shipments of cocaine were transported out of the Central American country north to the United States. He also reportedly leaked information about police operations that were intended to capture drug traffickers.
The United States submitted its extradition request for López Bonilla on June 26. The request details the activities of the former Guatemalan official.
"He ordered officers of the National Civil Police to escort cocaine shipments and reassign personnel of that institution at the request of drug trafficking organizations in exchange for monetary compensations," the request reads.
López Bonilla is also one of the closest figures to former President Otto Pérez Molina, who is currently in custody in the United States while preparing to face multiple accusations of bribery and embezzlement of public funds.
Along with former President Roxana Baldetti, López Bonilla was accused of drug trafficking in a United States district court. The Justice Department reported that it would request extradition from both of them, as they are accused of "conspiring to introduce five or more kilograms of cocaine" into the United States.
An investigation published by InSight Crime last December revealed links between Lopez Bonilla and Marllory Chacón Rossell, a woman accused of money laundering and drug trafficking since 2012. In exchange for protection, Chacón allegedly invested in a private security company linked to the former secretary.
López Bonilla allegedly had links to Los Zetas and the Cartel del Pacífico. He also faces corruption charges — which led to his original detention — as well as charges for misappropriating funds from the Guatemalan National Civil Police.
Source: InSight Crime