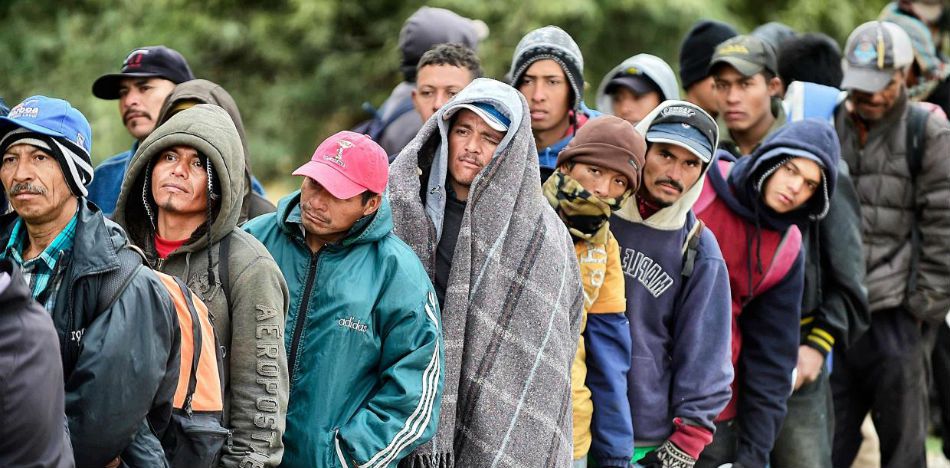 The Guatemalan government is urging Mexico to respect the human rights of migrants crossing Mexico on their way to their final destination in the United States. Guatemalan Foreign Minister, Carlos Raúl Morales Moscoso, warned that if Mexico continues violating the guarantees of Guatemalan citizens, they will make a public statement.
According to Morales Moscoso, the border crossings between Guatemala and Mexico are "monuments to corruption" which is why they must use intelligence to prevent drug contraband. The official also confirmed that during the administration of President Donald Trump, the deportations of Guatemalans have declined to 1,500 returnees less than in the same time period of 2016.
"The media made a lot of noise during the electoral process in the United States: that they would deport 13 million people. To this day, if we compare January 2016 with January 2017, and February and March of 2016 with 2017, we have 1,500 fewer deportees from the United States," said Morales Moscoso. "Unfortunately fear has taken over our people in that country."
The Foreign Minister of Guatemala also said that the deportations of Guatemalans from Mexico have reduced, since between January and May of 2016, Mexico deported 23,000 Guatemalans, while in the same period of time in 2017, the number fell by more than 50%.
"I am the first to recognize the political will of President Enrique Peña Nieto for respecting human rights; of course that political will ideally extends to the municipal police and, above all, if it can ideally extend to controlling organized crime, although I acknowledge that it is a difficult fight," said the Foreign Minister.
Morales Moscoso said: "I demand Mexico respect the human rights of my migrants. Foreign Minister Luis Videgaray immediately offered us something that had never been offered to us, which is a mechanism to verify the fulfillment of human rights and that is something that I am grateful for, because now, when we are aware of the violation of a guarantee, the vice ministers of Honduras, El Salvador and Guatemala, immediately call their counterpart in Mexico to verify what is happening," he said.
"Today I can assure that we are working hard with Mexico and we are demanding the fulfillment of human rights, we will publicly point out every time someone violates human rights, every time organized crime does anything," said the Central American official.
Source: El Universal