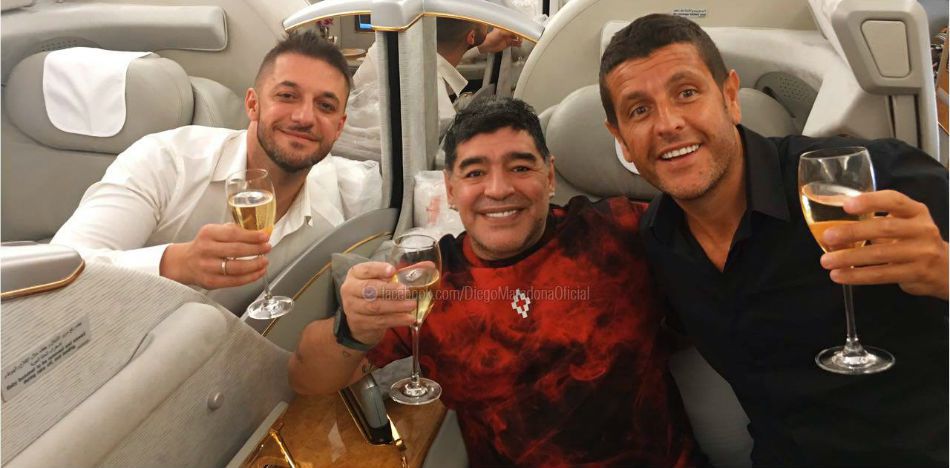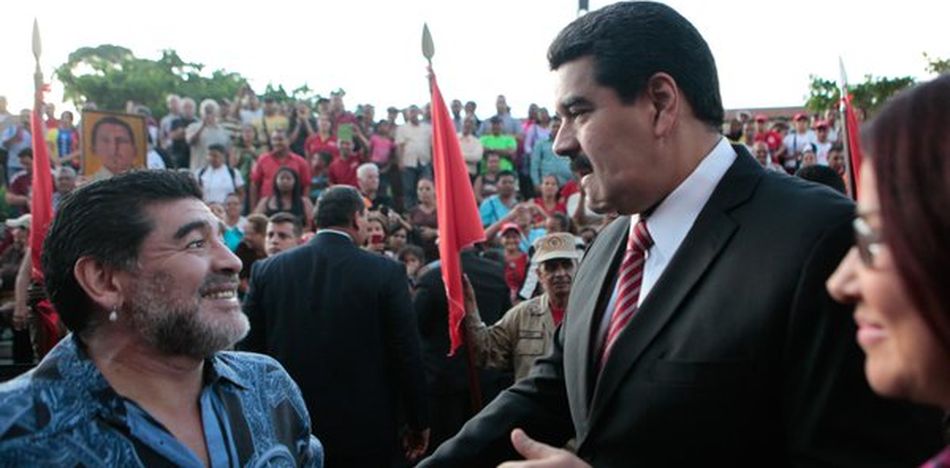 Argentine soccer legend Diego Armando Maradona traveled to Cuba last Friday to allegedly "work" before continuing on his way to Russia where he will meet with President Vladimir Putin, according to information the Argentine published in his social media.
In the photograph published on Facebook, Maradona is seen accompanied by two other people, one of them his lawyer. In declarations that he gave previously, the soccer star detailed that he intends to travel from Cuba to Russia.
There the footballer will meet with the president of that country in order to coordinate an event for the 2018 World Cup, which is taking place in 11 cities spread throughout European Russia, west of the Ural Mountains, including Moscow, St. Petersburg, Volgograd, and previous Winter Olympics host Sochi. Maradona said he was a "fan of Putin".
The Argentine has been one of the most controversial sports figures in recent times, particuarly due to his close relationship with the late Cuban dictator Fidel Castro, who featured prominently in Maradona's posts on social networks. Maradona referred to Castro as "someone who treated me like a son, and now he's gone."
Maradona has a long history of friendship with the Cuban dictatorship; when he was chosen as the best soccer player in the world and athlete of the year in Latin America, he subsequently traveled to Havana to celebrate and to share his prize.
He also lived in Cuba during while he underwent drug rehabilitation. He was visited several times by Fidel Castro. Maradona repeatedly called him his "second father."
Regarded by many as the greatest footballer of all time, Maradona was named along with Brazilian legend Pele as the FIFA football player of the twentieth century, leading Argentina to its last World Cup victory in 1986 and scoring the infamous "Hand of God" goal in the process.
Maradona also enjoyed a close relationship with deceased Venezuelan strongman Hugo Chavez.
Source: Cubanet