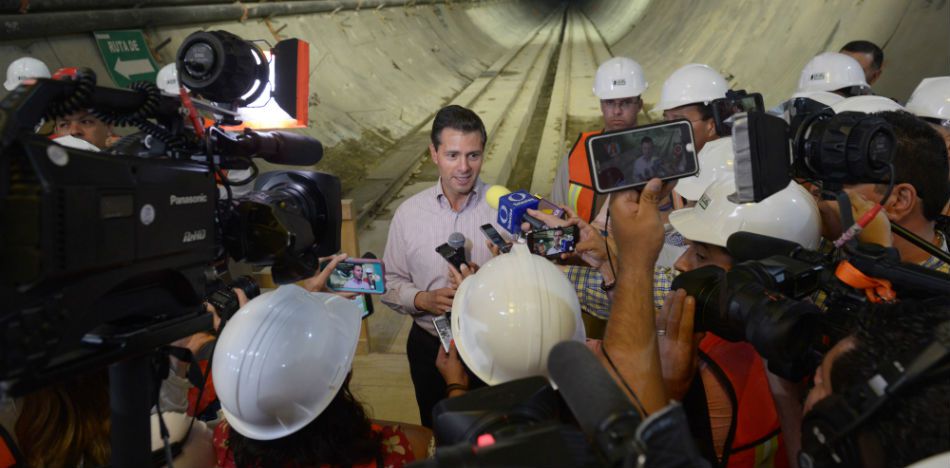 EspañolOn Thursday, Mexican President Enrique Peña Nieto denied claims that his administration is spying on journalists, human rights activists and lawyers.
"Here and now I want to categorically state this is a democratic government, this is a government that respects and tolerates critical voices," he said during the inauguration of a park in the state of Jalisco. He concluded his speech by saying he trusts that "under the law, justice can be applied against those who have raised these false statements against the government."
Many have taken the statement as a threat, but Nieto has since denied those interpretations, while stressing that the Mexican government's technology is used only to maintain the country's internal security and to combat organized crime.
"It is very easy to point fingers," he said. "And to suggest that the government is spying. Nothing is more untrue than that, because none of the claimants can affirm or show evidence that their life has been affected by this alleged espionage."
The claims of espionage were originally made by a Monday report in The New York Times. President Nieto said he will not act against the publication or any of the people that made a complaint to the Attorney General's Office.
When asked if there would be reprisals against those who accused him of espionage, the Mexican president replied: "Do not get me to say what I have not said. Why should I take any actions against freedom of expression? On the contrary, we are creating better conditions for freedom of expression."
Source: Animal Político