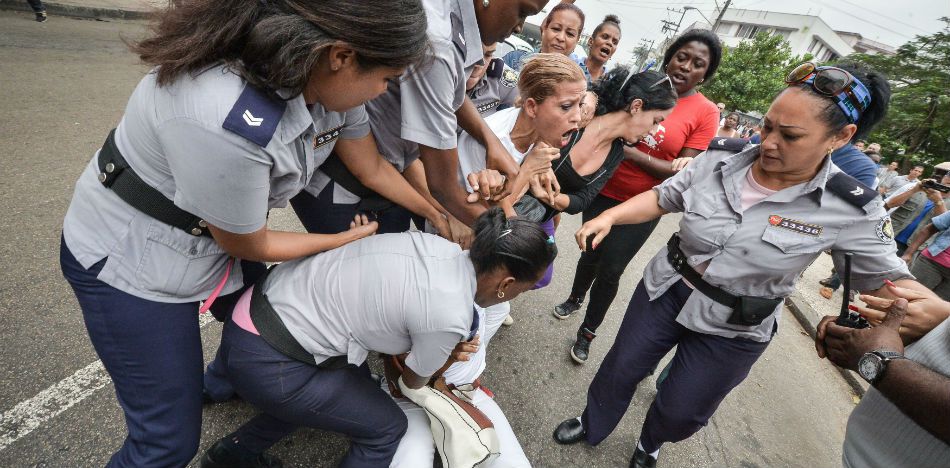 EspañolThe Cuban activist group Damas de Blanco (or Ladies in White) has begun a campaign requesting Pope Francis' intervention on repressive policies implemented by the island's dictatorship.
The group used to attend mass each Sunday at the church of Santa Rita in Miramar, but in recent months repression of free speech has made that impossible. Members can no longer attend church or protest afterward, which has long been their custom.
The request was launched through Change, where the initiative is described as attempting to overcome restrictions on various freedoms such as the right to organize and to protest. Raul Castro's administration claims that mass is a veiled form of political organization. The group claims that's untrue.
In the petition, the Ladies in White said the priests of the different churches they have attended across Cuba have not expressed complaints about their behavior "neither before, nor during or after the ceremony, in particular the group in Havana that attends the Church Santa Rita de Casia, where they are respected by the rest of the parishioners."
On social media, the group of women activists has documented repression as well as those who have fallen victim to it during the 103 consecutive Sundays they have marched in favor of human rights and freedom of expression.
Source: Cubanet