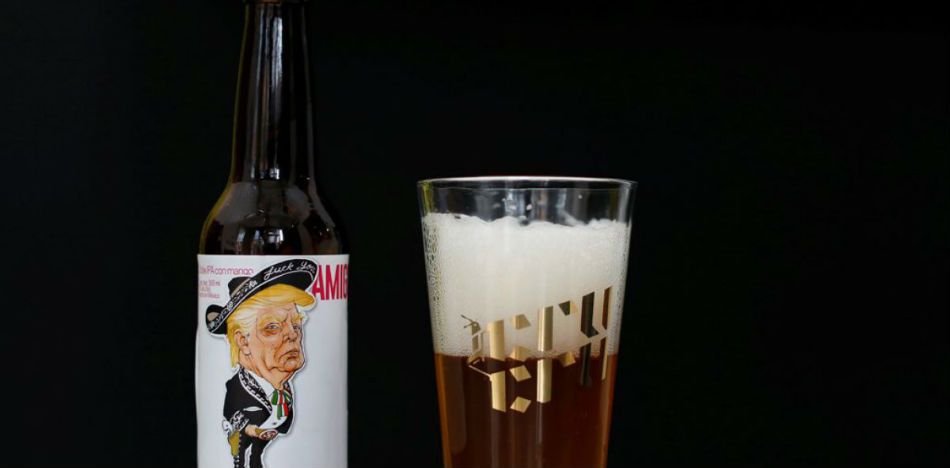 EspañolA Mexican brewery has chosen the face for the label of its newest craft beer — US President Donald Trump, pouting in a Mexican mariachi outfit.
Casa Cervecera Cru Cru presented the "sad" Donald Trump wearing a hat and a belt with a large buckle like a typical mariachi performer, on the label of their Amigous Beer. The title comes from the word "amigos," or "friend," but it's spelled as English-speakers tend to pronounce it.
"We knew that a Trump label was going to be controversial, but it's been selling very fast," said brewery Executive Director Luis Enrique de la Reguera.
He said it's intended to criticize Trump's stance on trade with Mexico, as well as the border wall that Trump initially proposed during his presidential campaign in 2015. Trump said Mexico was sending drugs and rapists to the United States through the border.
https://twitter.com/GoCDMX/status/875128631327989760
"When Mexico sends its people, they are not sending us the best," Trump said during the campaign. "They are sending people who have a lot of problems, and they are bringing those problems to us. They bring drugs, they bring delinquency, they are rapists."
Source: The Hill