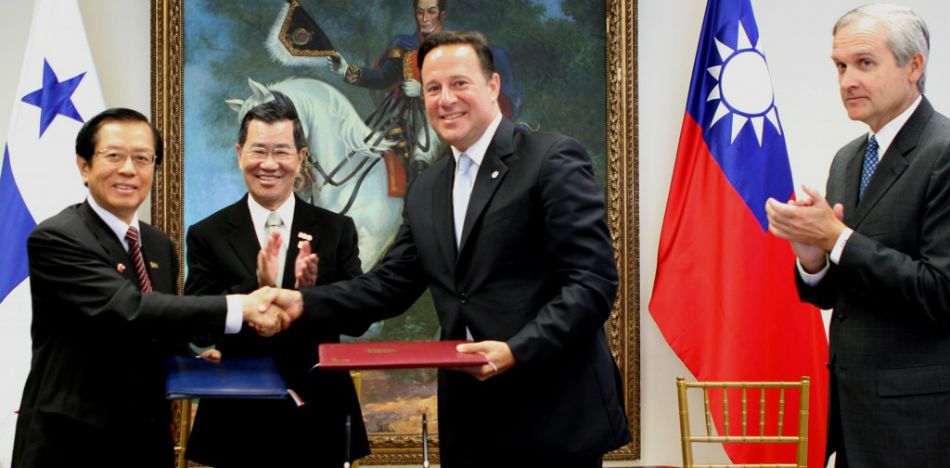 EspañolPanama has broken diplomatic ties with Taiwan to establish links with China.
President of Panama Juan Carlos Varela made the announcement Monday, June 13 on nationally broadcast radio and television shows, during which he said the relationship with Taiwan ended successfully during discussions between the countries' two Secretaries of Foreign Affairs.
Currently, Taiwan maintains diplomatic relations with 20 countries, of which 11 are in Latin America and the Caribbean, an area that remains the center of East China's diplomacy.
China demands the countries with which it maintains diplomatic relations disassociate from Taiwan, as it considers the island a "renegade province." Both countries consider themselves "the legitimate heirs of unified China."
Comunico al país y al mundo que Panamá y la República Popular de China establecen hoy relaciones diplomáticas. pic.twitter.com/C2NjLHVigP

— Juan Carlos Varela (@JC_Varela) June 13, 2017
Tweet: I am telling the country and the world that Panama and the People's Republic of China are establishing diplomatic relations today.
President Varela argued that China is a country "which alone represents 20 percent of the world's population and is the second largest economy in the world. This is a situation that a responsible leader could not continue to perpetuate."
As for the country's interest in Panama, Varela said that China is the second most important user of the Panama Canal and the first supplier of goods in the region.
Varela also said Taiwan has been "a great friend of Panama" and that the country maintains strong gratitude for its friendship and cooperation during all these years.
Source: BBC