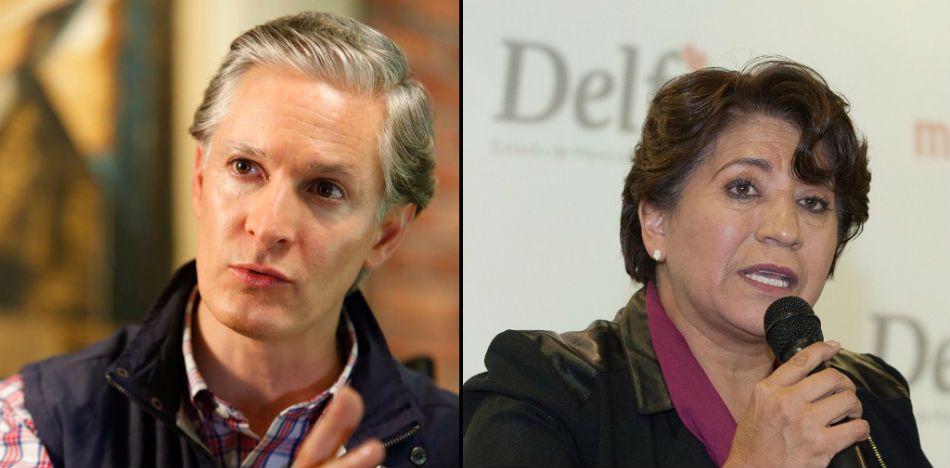 EspañolState elections were held in three states in Mexico this weekend, seeing conservative winners pulling ahead in key areas of the country.
The states of Coahuila, Nayarit and Mexico state, which is considered the "jewel of the crown" of Mexican politics, all held elections Sunday, seeing slight backlash from leftist National Movement Regeneration party (Morena) members in response to some results.
In Mexico state, it appears that the incumbent Alfredo del Mazo of the conservative Institutional Revolutionary Party has beaten out Delfina Gómez of Morena, with a tight lead. Del Mazo took 33.69 percent of the vote, while Gomez took 30 percent. Democratic Revolution Party candidate Juan Zepeda looks to have come in third with just over 17 percent. Josefina Vazquez Mota of the conservative National Action Party (PAN) received 11.25 percent of the vote.
President of Morena Andres Manuel Lopez Obrador — also known as AMLO — said that his party will continue to follow the results "ballot by ballot and box by box" because he is skeptical of the results as they have been announced so far.
"What the Electoral Institute has just done is a farce, a vile simulation," AMLO said of the results. "They only counted 1,300 boxes, but they had to give those results with 1,800 boxes. That is 500 less than what was established in the sample."
The situation in the state of Coahuila was not must different, as PRI candidate Miguel Angel Riquelme took over 38 percent ofd the vote, and PAN candidate Guillermo Anayaover 36 percent. Armando Guadiana of Morena received 12.15 percent.
Results were not so tight in the state of Nayarit, where the he candidate of the PAN-PRD alliance, Antonio Echeverria Garcia, obtained 38.61 percent of the votes. PRI-Green Party candidate Miguel Humberto Cota obtained 27.05 percent. Morena did not even compete here, as Hilario Ramirez Villanueva, an independent candidate, took 12 percent of the vote for third place.
As for the state of Veracruz, initial data indicates that the PAN-PRD alliance won 113 municipal presidencies while the PRI-Green Alliance have so far won 35 mayoral offices. Morena has 18 and PRI has three.
Elections were conducted without any reported incidents thus far, and with high participation in states like Nayarit and Coahuila. However, there was only moderate turnout in the State of Mexico.