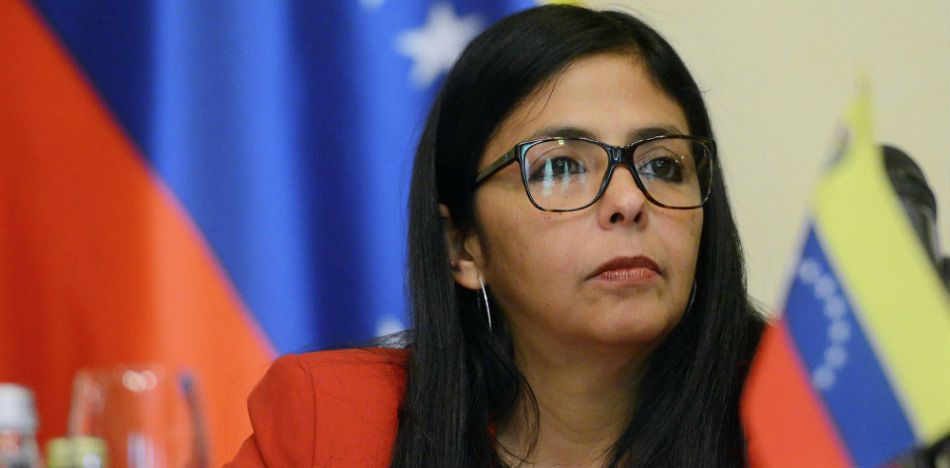 EspañolDiplomatic tension between Mexico and Venezuela continues to escalate as discussion in the Organization of American States moves forward.
Mexico is leading the charge in the OAS' assembly of foreign ministers, which is considering the possibility of sanctioning President Nicolás Maduro's regime for repression and human rights violations.
In response, Venezuelan Foreign Minister Delcy Rodríguez said she is denouncing the Mexican state in the OAS for the disappearance of 43 students in Ayotzinapa.
Rodriguez made the announcement on Thursday during a press conference in which she also challenged Mexican Foreign Minister Luis Videgaray Caso to a "public debate" about addressing human rights, democracy, crime and violence during the next regular session of the OAS General Assembly, which will take place June 19 through 21 in Cancun, Mexico.
https://twitter.com/DrodriguezVen/status/869900729145860098
Tweet: Drug trafficking, murdered journalists and social violence make Mexico one of the most dangerous countries in the world.
The Venezuelan official accused Videgaray of "having no shame" for denouncing the situation in Venezuela.
"(Mexico) is the most dangerous place to exercise journalism, where drug trafficking has penetrated all institutions and the number of people who have disappeared adds up to creepy figures."
The foreign minister also said that the Mexican government is "fulfilling a role" that would seem to suggest it acts on behalf of a third party — the United States.
Maduro is expected to withdraw from the OAS in the following meeting of the General Assembly.
Source: Proceso