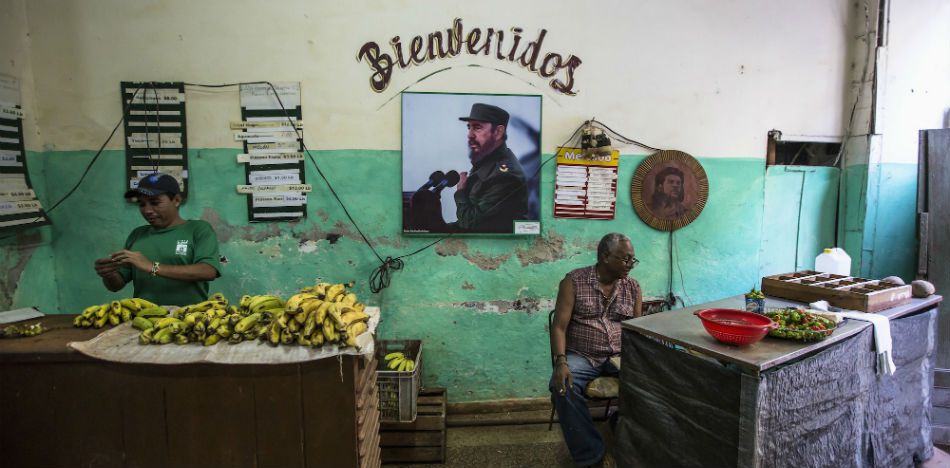 On Thursday the Cuban parliament approved for the first time the recognition of the existence of private companies on the island. The legislative body is made up of 596 members. 537 participated in the session in question, debating and voting to reform the economic platform of the Socialist Party.
The deputies held a debate on the "conceptualization" of the new economic and social models, and also approved new guidelines for a Cuban economic development plan, which will remain in force until 2021. Said policy changes will come into effect nine months before dictator Raul Castro stops leading the Cuban regime, an event which still does not have a scheduled date yet.
The laws approved by the Cuban parliament allow for the first time the granting of legal status to small private companies although they specify their "complementary role" in the island's economy where state power must prevail: "The dominant form of management is still socialist property of the whole people over the fundamental means of production" says the reform.
The reforms also open spaces for changes in the economy, continuing policy changes that Raúl Castro started seven years ago in which private contractors were approved, as well as the creation of non-agricultural cooperatives. Currently, the number of self-employed workers exceeds 500,000. These reforms led to the proliferation of medium-sized, small and micro-private enterprises that have been operating without proper legal status, paving the way for their formalization.
Cuba has long been one of the world's last regimes to adhere to hardline Communist economic ideology, which has largely left the island's economy in shambles. However, over the past decade, Cuba has shown indications of willingness to introduce market reforms and entrepreneurship, while still remaining tight control over the nation's civic and political life.
Source: Cibercuba