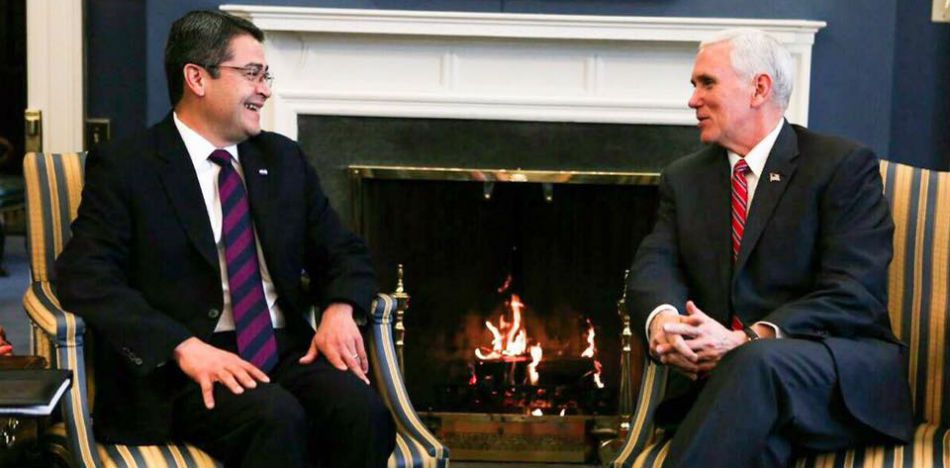 The United States government will hold a meeting in June in Miami with the presidents of Honduras, Mexico, Colombia, Guatemala, and El Salvador, with the aim of making efforts to improve the security of the Latin American region as well as using the private sector to promote economic development in Central America.
David Lapan, spokesman for the Department of Homeland Security, told a news conference that the meeting will take place between June 14 and 16. The first day will focus on the idea of "prosperity", the basis of which was the Plan for the Prosperity Alliance of the North Triangle of Central America implemented in 2014 by the administration of former president Barack Obama in Honduras, Guatemala, and El Salvador.
"The idea is to identify resources, mainly from the private sector, in order to increase investment in the countries of Central America," explained Lapan, who indicated that the greater economic prosperity in Central America, the fewer people who will seek to leave their countries to seek a better life in the United States. The conference will investigate "how private funds could be made available to these countries to help their economy with a view to combating the causes of illegal immigration," he said.
Lapan said that while the first day would focus on the economic sector, the second would address security in the region. According to the official, in addition to the authorities fom the countries mentioned, the participation of the directors of the Inter-American Development Bank (IDB) is expected; the bank has been involved in several economic development projects throughout Central America.
The official from the Department of Homeland Security did not confirm or deny that the US government has asked Mexico for its participation, but said: "Mexico can contribute in the way that it believes is more appropriate, either through money, or through participation in programs or contribution of physical resources."
Source: La Tribuna