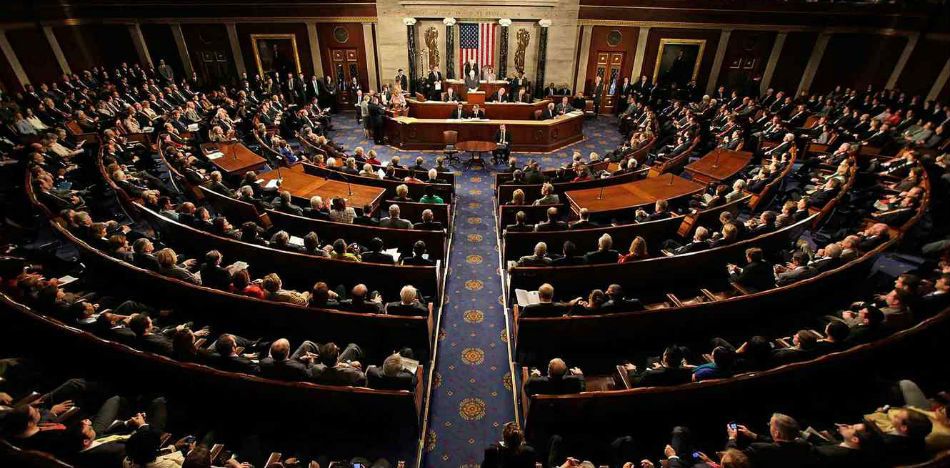 EspañolThe House of Representatives is one step closer to approving a bill that would place sanctions on Nicaragua when it fails to live up to democratic standards or commits questionable acts violating human rights.
The reintroduction of the "Nica Act" into the House's Western Hemisphere Subcommittee was seen as an attack on Nicaraguan independence and stability, many of the country's major politicians have said.
"The Nica Act appears as a proposal, blind, deaf, and irrational, conceived by insensitive minds, troublemakers, and completely closed to recognize the rights of Nicaraguans to live away from the conflicts of the past," one statement from its National Assembly read in April.
The bill is now moving onto the Committee on Foreign Relations, where it will be discussed in June.
.
"I applaud (the decision) of the Western Hemisphere Subcommittee that approved this important bipartisan measure that promotes freedom, the fight against corruption, the rule of law, and is compatible with an independent judicial system in Nicaragua," said Congresswoman Ileana Ros-Lehtinen of Florida, one of the authors of the bill.
Ros-Lehtinen added: "This measure sends a strong message of support to the people of Nicaragua who share values of freedom, justice and freedom for all and that we support their search for a more open and democratic society."
#NICAAct passes #WesternHemisphere subcommittee 2 send strong message of support 2 the #Nicaraguan people @RepSires https://t.co/x64ts4u8lb

— Ileana Ros-Lehtinen (@RosLehtinen) May 24, 2017
Should the bill be approved by the Committee on Foreign Relations, it will go in front of the entire House for approval, and then onto the Senate. So far, the bill appears to have bipartisan support.
The Nica Act would give the United States power to block loans from multilateral organizations to the Nicaraguan regime, thereby cutting off the flow of money received by the Central American country from abroad.
The country currently relies on 70-percent international funds for its budget.
Source: La Prensa