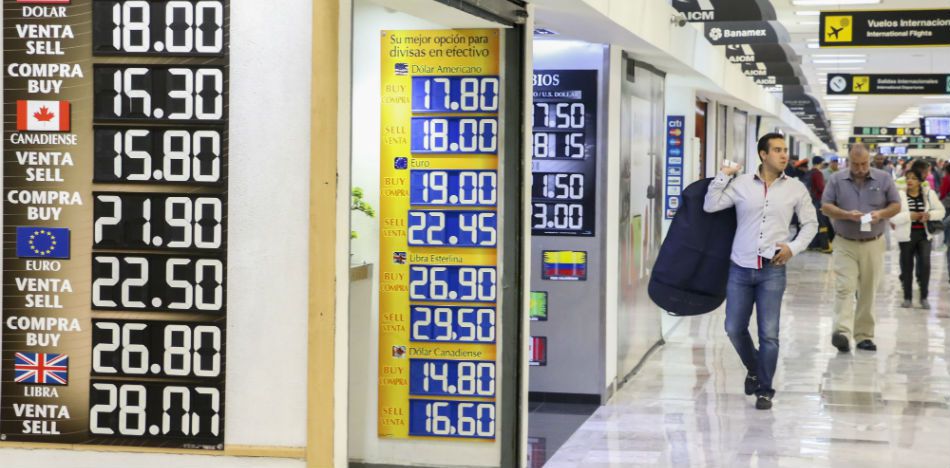 EspañolThe Mexican peso continues to gain ground against the dollar following a series of favorable events for the country. The key one seems to be that last Tuesday, Moody's decided to lower the credit rating in China, which led the US currency to a record low of 18.4693 units per peso.
On Wednesday, the shift in the Mexican exchange market closed operations at 18.4960 pesos per dollar in the wholesale market, reflecting an appreciation of 0.65 percent and a gain of 12.10 cents.
The Mexican peso struggled in early May when it reached 19.2180 units per dollar following statements by United States President Donald Trump regarding the Free Trade Agreement of North America (NAFTA).
CIBanco Senior Economic Analyst James Salazar said this new strengthening of the Mexican peso is due to the degradation of China's sovereign debt, which led to the outflow of capital that relocated to Mexico.
Salazar also said that the Federal Reserve's recent announcement about continuing to increase interest rates has also helped the strength of the peso, since it would otherwise lead to inflation surpassing two percent.
Source: El Economista