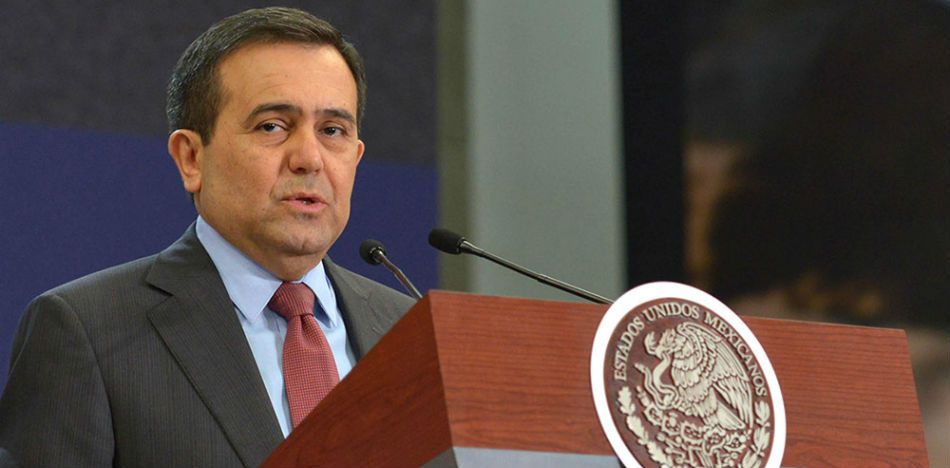 EspañolEleven countries have agreed to expedite the signing of a Trans-Pacific Partnership agreement despite the absence of the United States.
Japan and Mexico, among others, agreed to push forward the application of the agreement, which often goes by its acronym, TPP.
The ministers said in a statement that they all agree on the importance of establishing a partnership like TPP, and mentioned their desire to include more countries in the future.
"The ministers agreed on the value of realizing the TPP's benefits and to that end, they agreed to launch a process to assess options to bring the comprehensive, high quality agreement into force expeditiously, including how to facilitate membership for the original signatories," a joint statement read.
Mexico Secretary of Economy Ildefonso Guajardo was present at a meeting with the press, during which 11 member countries expressed their full commitment to promoting the implementation of an agreement, even though United States President Donald Trump chose to withdraw earlier this year.
Con Secretario @ildefonsogv en la Reunión de Ministros Responsables de Comercio de @APEC en Hanói, Vietnam #APECVietnam @SE_mx pic.twitter.com/Mn5aBcdj3L

— Juan Carlos Baker (@JCBakerMX) May 20, 2017
Tweet: With Secretary Ildefonso G. and the Meeting of Ministers in Charge of Trade at APEC in Hanoi, Vietnam.
The member countries hope to apply the TPP before leaders of the Asia-Pacific Economic Cooperation meet November 10 and 11 in Danang, Vietnam.
"These efforts would address our concern about protectionism, contribute to maintaining open markets," the statement said, "strengthening the rules-based international trading system, increasing world trade, and raising living standards."
As for the role the United States plays in the new version of this agreement, Secretary of Commerce, Tourism and Investment of Australia Steven Ciobo, said TPP members will "leave the door open" should the country become interested again in the future.
Source: El Economista