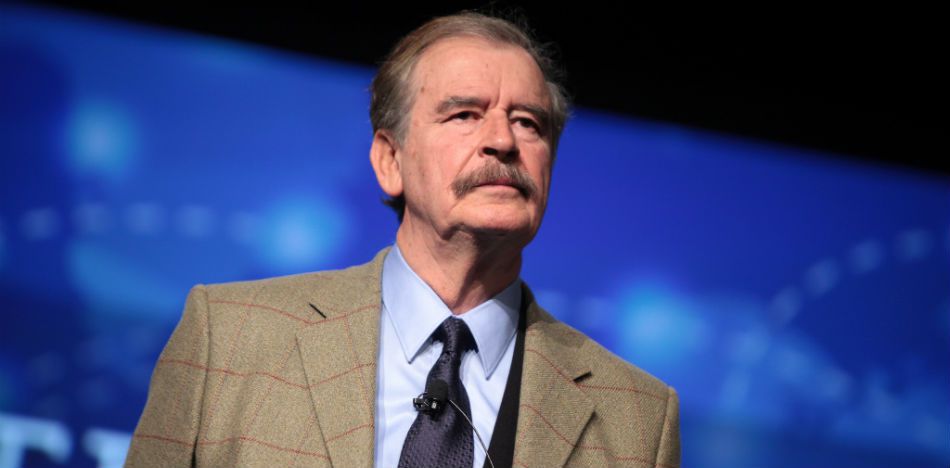 Former Mexican president, Vicente Fox, said that in the midst of the bloody crises Venezuela is facing  today, Venezuelan dictator Nicolas Maduro must "allow" free elections to take place so that his departure from power can be "dignified".
Nicolas Maduro must "leave his pride behind, forget the mandate given to him by Hugo Chavez and allow free elections, so that he can leave with some dignity and can prevent the bloodshed," said the former Mexican president.
But if the Venezuelan dictator does not leave power democratically, Fox said, "if not, let his accomplices in Cuba or some other Latin American country receive him as a refugee." The former president insisted, "Venezuela has been living its worst period for decades."
"It is unspeakable for a couple of dictators, a couple of messianic populist leaders, to destroy a great nation, a great economy, in such a short time," said Fox, referring to Hugo Chavez and Nicolas Maduro.
As for the Venezuelan dictator's measure to convene a National Constituent Assembly, Fox said that it is a strategy to "buy time" but that is a "bad move, what he should do is call an election as soon as possible."
Last Monday, former president Fox gave these statements at the event "the new approach of NAFTA and its implications for Central America" that took place in Managua, Nicaragua.
Maduro has presided over a collapse of the Venezuelan economy and a crackdown on democracy in the South American nation, where the opposition has routinely cried foul.
In recent months Maduro has refused to hold regional elections, banned opposition leader Henrique Capriles Radonski from political life, and attempted to dissolve the nation's opposition-controlled National Assembly, moves which have only furthered the nation's slide into  chaos.
Source: Cubanet