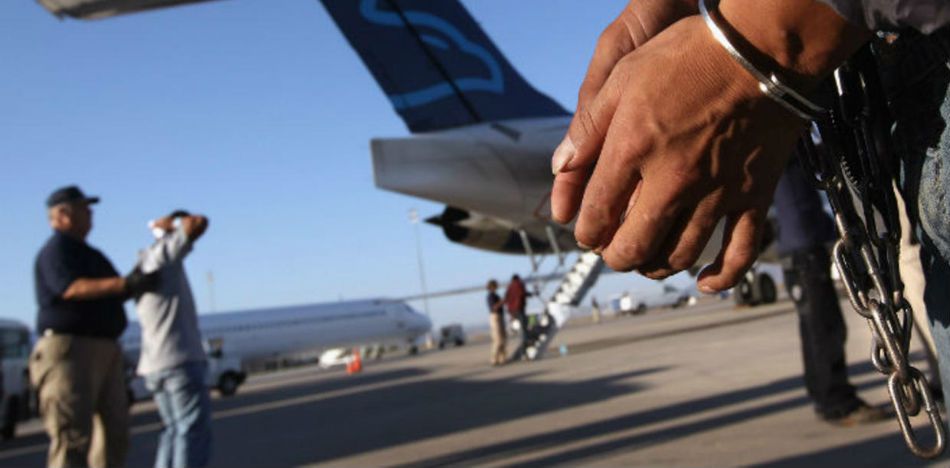 EspañolDuring President Donald Trump's administration, at least 50,000 Mexicans residing in the United States have been deported so far, according to the National Institute of Migration.
There have been around 600,000 repatriations since 2010, but the current trend is reportedly on the decline despite President Trump's campaign threats to crack down on illegal immigration.
Repatriation means returning an immigrant to his or her original country, whether that be during an attempt to cross the border or after years of residency.
Mexico's Undersecretary to North America Carlos Sada said that the number of deported Mexicans has declined in recent years and the phenomenon looks to be continuing under President Trump. However, he did not rule out that "the worst may be yet come."
The official also explained that the profile of people subject to deportation has changed, since the number of repatriation cases represent not only those who are captured at the border but also those who have not committed crimes and are still being returned to their country.
Sada said it appears US authorities are not focusing on mass deportations but rather on on individuals who have families and have contributed to American society for several years.
On the other hand, several organizations and immigration forums have denounced Mexico's demonstrated inefficiency regarding the re-employment and social reinsertion of citizens who are returned by US authorities.
However, Gabriela García, Coordinator of Somos Mexicanos (We Are Mexican), said the temporary document that the federal government is assigning to deportees does allow them access to some support provided by Mexican President Enrique Peña Nieto's administration.
Source: Milenio