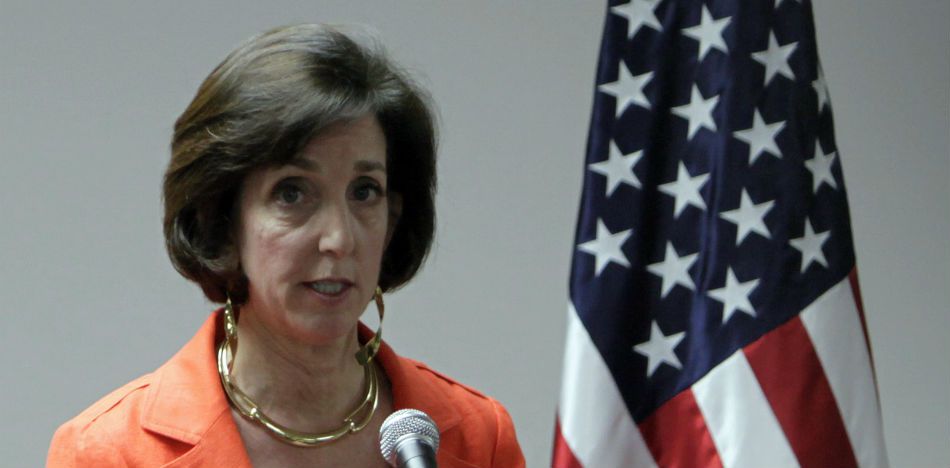 EspañolWhen the North American Free Trade Agreement was established in 1994, it didn't account for the energy industry. Now one official is proposing to change that.
United States Ambassador to Mexico Roberta Jacobson said she believes energy should be included in the renegotiated treaty.
"North America has what it takes to become a global energy power," she said, "with the capacity to bring energy to other regions."
Jacobson attended an open panel during the True Economics Talks, commemorating the 40th anniversary of the Business Coordinating Council, where the US ambassador was wearing a handkerchief with a monarch butterfly stamped on it — NAFTA's logo.
"I think it can be improved," she said of the treaty. "We have all learned a lot (since its creation). It needs to be a rules-based agreement, but above all it is fundamental to respect the rules it lays out. There are parts of the agreement that are not being fulfilled."
https://twitter.com/EmbRoberta/status/862764962346917890
Tweet: At the True Economic Talks conference with Jaime Serra Puche, organized by the CEESP. Thank you for the invitation!
According to the official, NAFTA is in desperate need of modernization, especially when it comes to electronic commerce and the strength of intellectual property.
She proposed these changes can be made either with two bilateral agreements or a trilateral agreement, but said that the process of making such changes can start with just one single agreement that involves all three member countries.
"It's not just a matter of more integration, but of building a more intelligent integration," she said. "We have not taken care of people who lost their jobs or who are at risk of losing them."
Source: El Economista