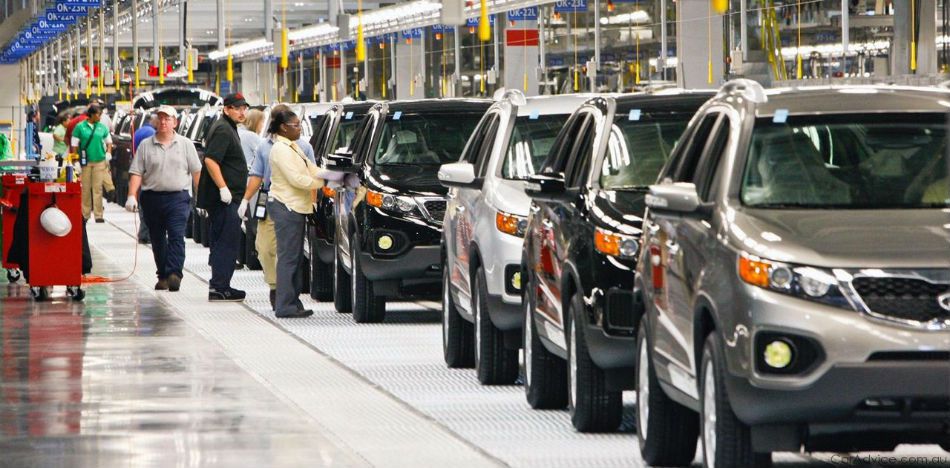 EspañolTrade association and lobby group Global Automakers, one of the three largest organizations representing the auto industry, will meet with officials in Mexico's federal government this Thursday, May 11 to discuss the future of the North American Free Trade Agreement (NAFTA).
Global Automakers speaks for Toyota, KIA, Honda, Nissan, Suzuki, Subary, Ferrari and Maserati, among other brands. Its president, John Bozzella, will meet with President of the Mexican Automotive Industry Association Eduardo Solís, as well as Secretary of Economy of Mexico Ildefonso Guajardo. They reportedly plan to emphasize their support for NAFTA and the importance of free trade across the continent.
"Mr. Bozzella is coming to reiterate his position that there is an agreement in the US industry to continue as we are," Solis said. "To continue market access and to keep the original rule similar or identical to the current one."
Global Automakers is not the only organization that has expressed support for NAFTA. Associations representing US brands such as Ford and General Motors have expressed their support of a continued trade agreement between Mexico, the US and Canada.
A couple of weeks ago, representatives of Ford, GM and Fiat Chrysler Automobiles met with Secretary Guajardo to articulate their support for maintaining access to international markets.
US President Donald Trump has specifically focused on the auto industry in advocating for an "America first" economic policy, due to its constant transfer of operations to Mexico, which he claims has hurt job creation in the United States.
Source: El Economista