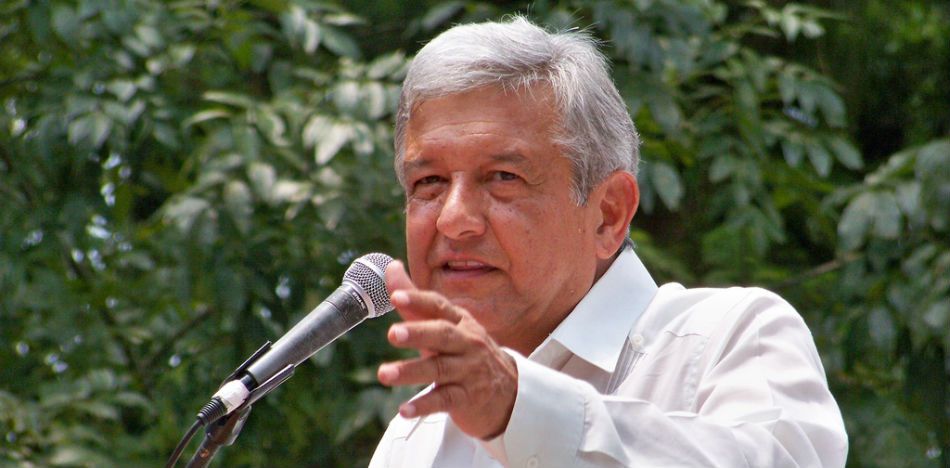 EspañolCould a victory for left-wing Presidential candidate Andres Manuel Lopez Obrador damage Mexico's economy? Some are claiming that it might.
According to international rating agency Fitch Ratings, AMLO's possible win in the 2018 Presidential election could lead Mexico's economy into a period of uncertainty and volatility.
Senior Director and Head of Fitch's Latin American Sovereign Group, Shelly Shetty, said the next general elections in Mexico will be "very competitive" as the opposition National Action Party (PAN) "is resurfacing" and AMLO "is rising in the polls."
During a forum titled "Economic Performance, Populism and Trade Relations: Fitch Perspective on the Global and Mexican Economy," Shetty said the organization's estimation is based on AMLO's policies on renegotiating the North American Free Trade Agreement.
"If you have AMLO as the new president in 2018, clearly that can lead to a level of political uncertainty that we would have to take into account" Shetty said while video conferencing during the forum.
Our Chief Economist Brian Coulton presents the estimated GDP growth impact of Fiscal Policy in Mexico City #CDMX #FitchCredit pic.twitter.com/Imjf8BI1Cf

— Fitch Ratings (@FitchRatings) May 9, 2017
Fitch members said they believe that the party the Cancun native presides over, the National Regeneration Movement (Morena), will not obtain a majority in the Mexican Congress, which would make it difficult to predict which policies could go into effect. This is one of the reasons that AMLO's eventual victory could provoke volatility.
The senior director said that in 2018, Mexico will continue with its fiscal objectives, so it will be necessary to monitor what the new president implements following the elections.
Source: El Economista