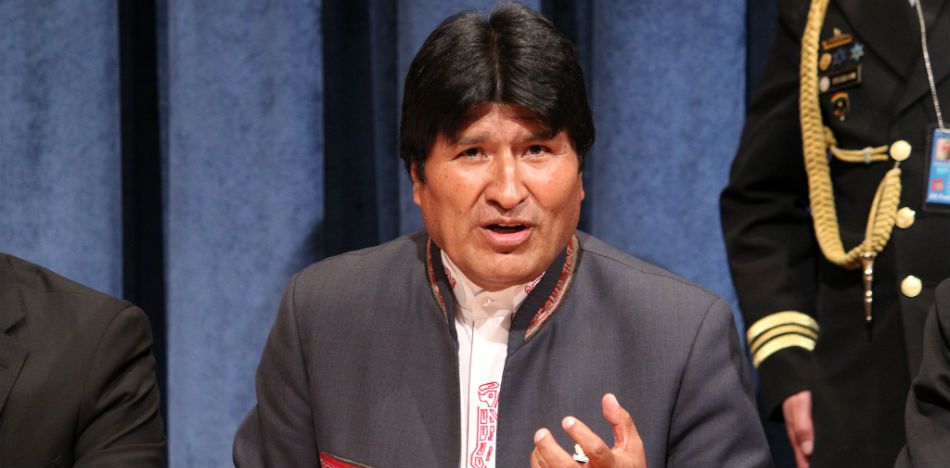 EspañolBolivia has mobilized troops to the Chilean border in an effort to increase efforts against contraband activity.
Chile President Michelle Bachelet and officials in her administration said that while the country's intent is good, they do not want an increased military presence to "escalate into something dangerous."
"This is Bolivia's sovereign decision, but it is a sensitive action," Chile Foreign Secretary Herald Muñoz said during a radio interview this morning.
Officials in Bolivia's Department of Defense described the troops sent to the border as a unit composed of officers and non-commissioned officers specializing in handling smuggling with a high degree of specialty. They added that the number of troops placed on the border may increase.
The history of the Chile-Bolivia border is not a clean, friendly one, as wars and controversy have been waged throughout both countries' histories, most often as a result of the latter's desire for access the ocean. Chile's Foreign Ministry said in a recent statement that the border is currently stable, having been normalized following the Treaty of 1904.
"There are mechanisms of cooperation between the two countries to combat organized crime," one official said, "so the Bolivian government must be cautious now."
Tension between the two South American countries has manifested on the border in other ways recently, as well.
President of the Bolivian Senate José Alberto Gonzáles was denied a Chilean visa. He said he doesn't know the reasons for such a refusal but also didn't consider it important.
"It is not so serious that the President of the Senate submits his application to the Chilean consulate in La Paz and is not granted a visa," the Bolivian official said.
Chilean immigration authorities delivered their decision to Gonzalez over the phone and are expected to send him the documentation this Wednesday, which will make the refusal official.
President of the Chamber of Deputies Gabriela Montaño also requested entry into Chile, and is still awaiting response.
"The official purpose of the President of the Senate's visit, who went as part of a delegation to fulfill constitutional rights and verify the situation of the nine officials detained, is unknown," Defense Secretary of Bolivia Reymi Ferreira said.
Sources: El Deber (I), El Deber (II)